Photos by: Monique Spaulding
Words by: Quinton Spaulding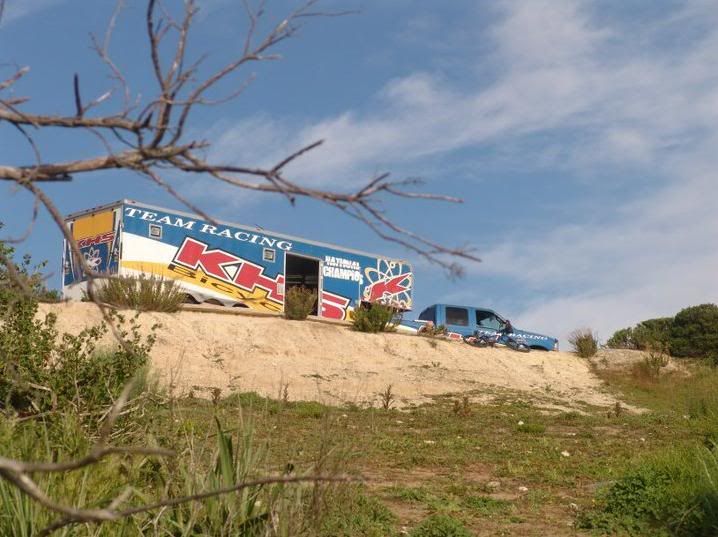 This time the KHS Factory Team headed out to the So Cal beach for some more filming and testing.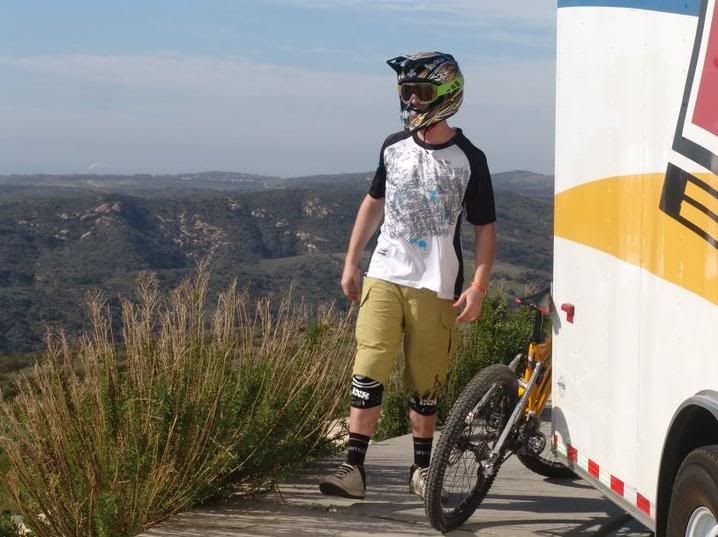 Our new IXS gear had arrived and we were stoked!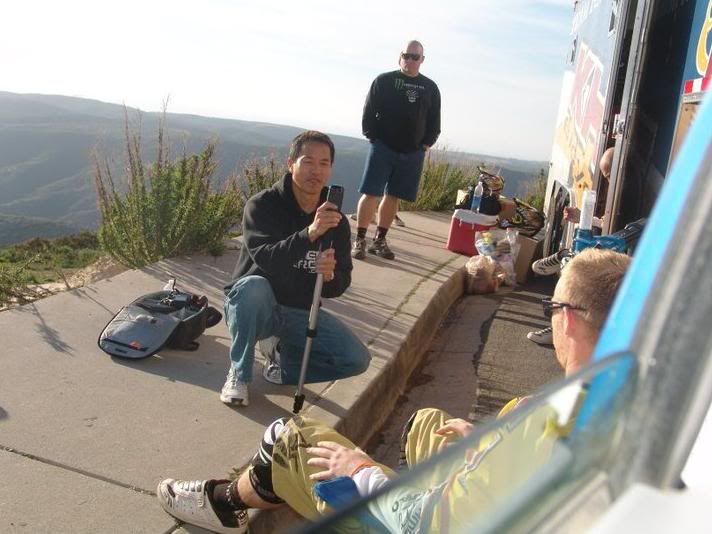 Craig Inaba with Oxygen4Energy, was out there doing interviews and at the same time filmed some action shots for the athletes profiles for their website.

KHS / Marzocchi setting up at Fontana early Saturday morning in anticipation of a fun filled weekend!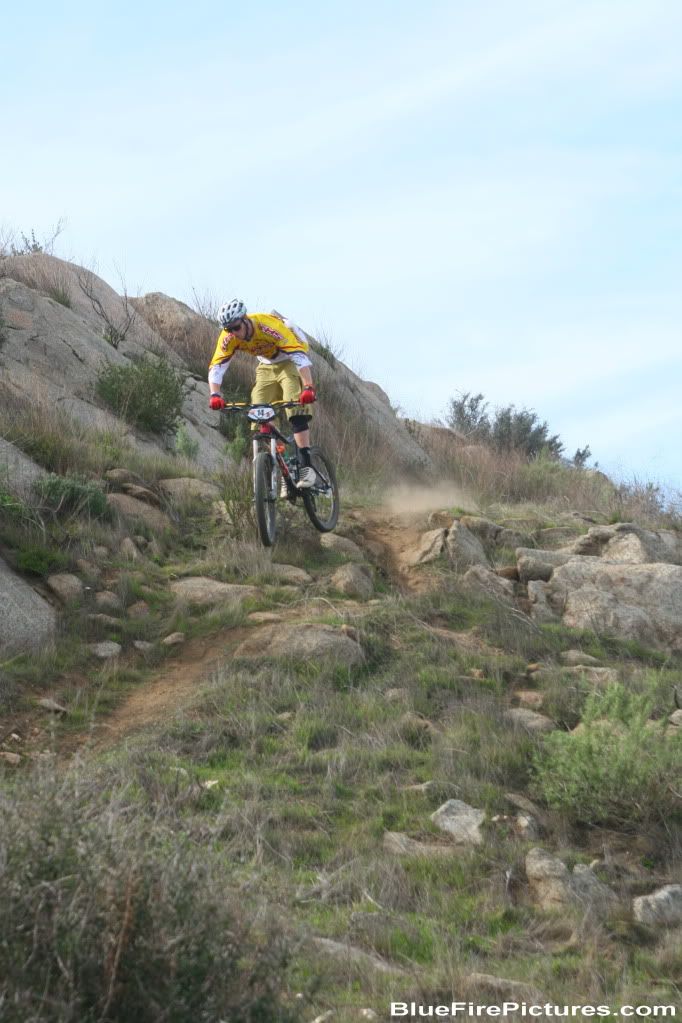 First on the agenda for KHS was the Super D event (which Binggeli raced the Pro division).

Binggeli participates in this event to improve his race fitness, and also to use as a gauge to compare his fitness to some of the elite XC racers.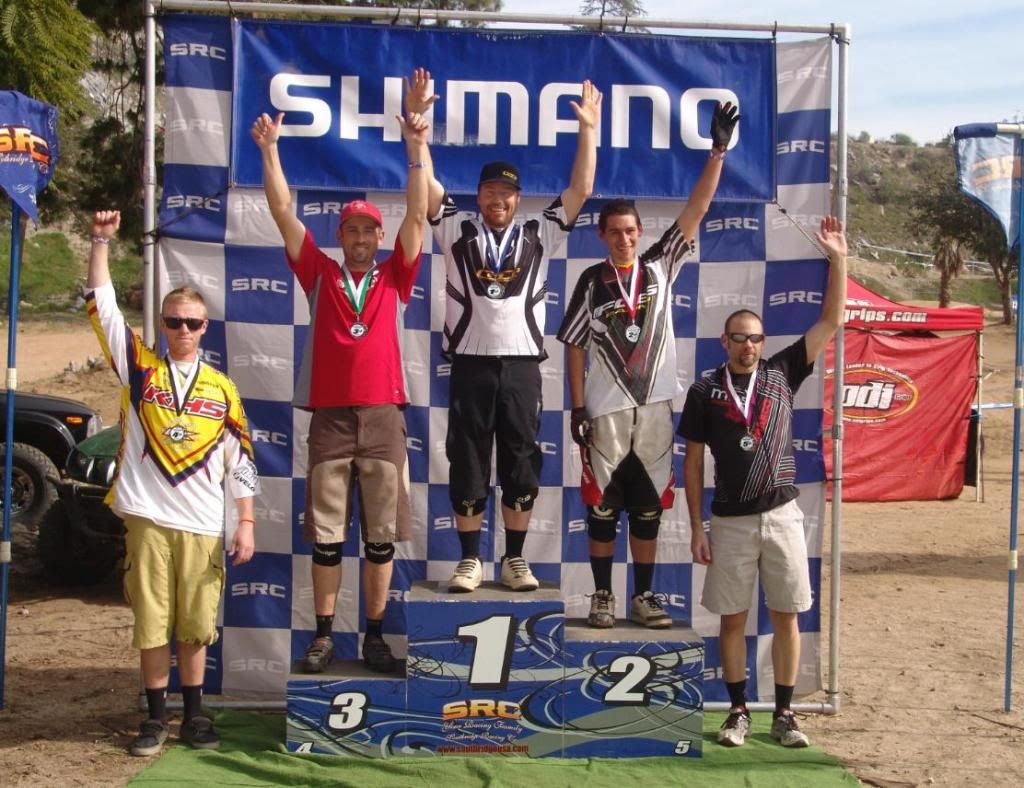 Binggeli did great, grabbing himself a 4th place finish on the podium for KHS!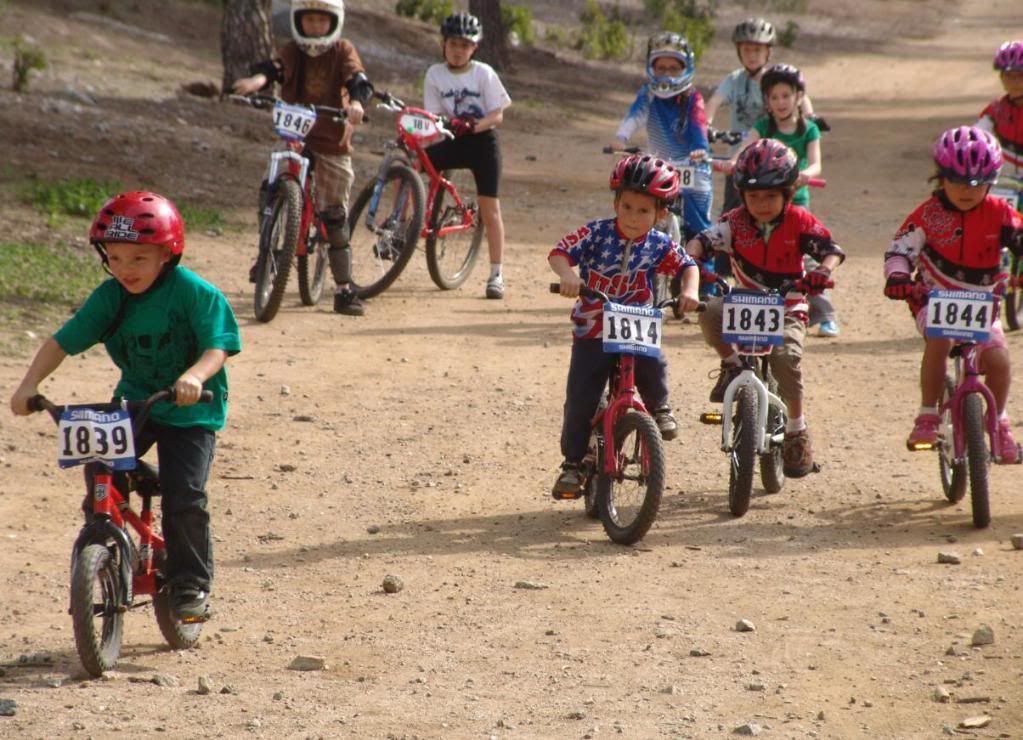 This was one of the most competitive SHIMANOÂ  kids races witnessed.

Following Super D on Saturday was the 4X event. KHS Factory 4X specialists Blake Carney and Dale Holmes were in it to win!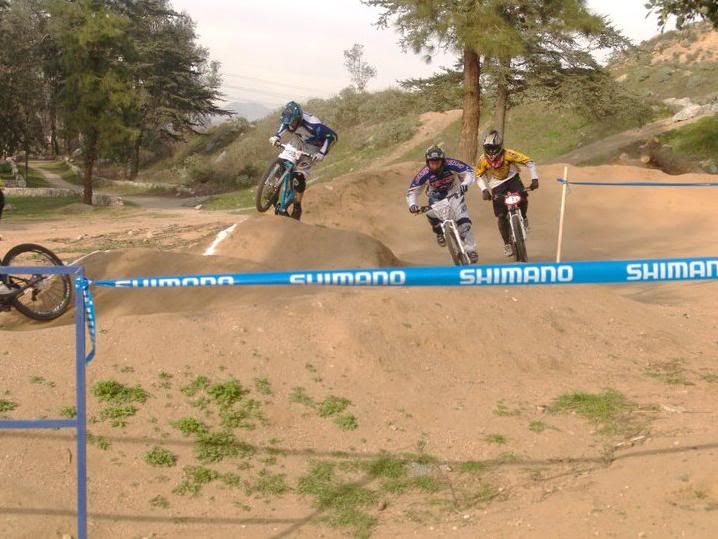 Looking strong for a 1-2 finish, they unfortunately got caught up in a crash in the second to last corner of the race.

KHS racers, Holmes and Carney still made it on the podium -Â  2nd for Holmes and 4th for Carney…well done!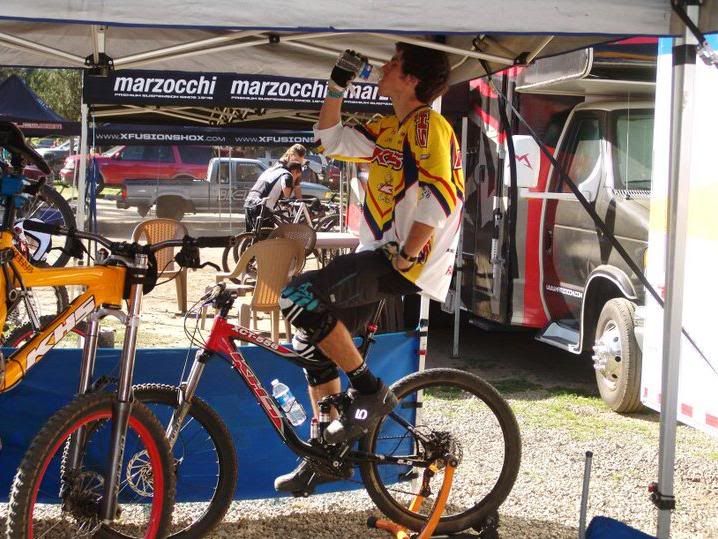 Aiello warms up for Sunday mornings WINDY final. We woke up to 25 mph winds… same old same old really!

The shuttle lines were packed all weekend as usual. Busy is GOOD!

Binggeli on a roll!!!

He crushed it Sunday, taking the win convincingly and besting out Factory Trek World Team racer Aaron Gwin… this is where Binggeli has his sites set!
He crushed the entire track!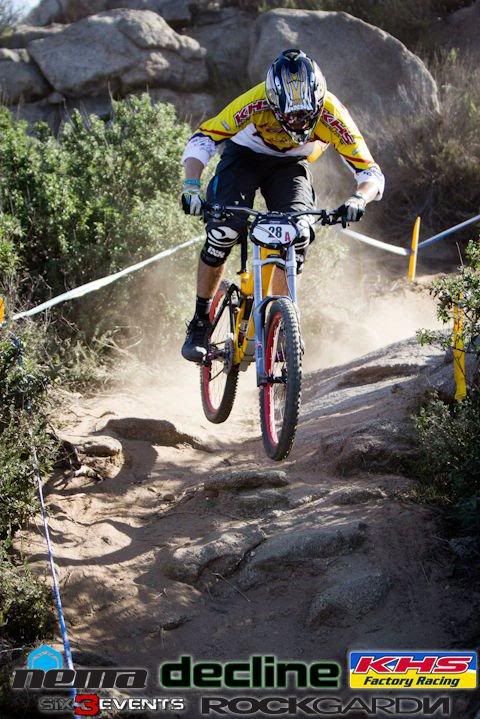 Aiello was the undoubtedly the fastest at the very top of the course Sunday… he hit the turns wide open!!

Aiello is known for his speed, style and smoothness!
4X specialist Blake Carney decided to throw down a DH race run Sunday.
Off the 4X couch he still ran a solid 8th place insuring all KHS racers in the top 10.

Both KHS racers Binggeli and Aiello on the Pro DH podium,  Aiello gets his 3rd podium on a trot for KHS … AMAZING! 3 races for KHS and 3 podiums!. I will go out on a limb and say …we will be seeing a lot more of these!

I too had a solid race run on Sunday.

The wind stole some of our pace, but we just had to power through it.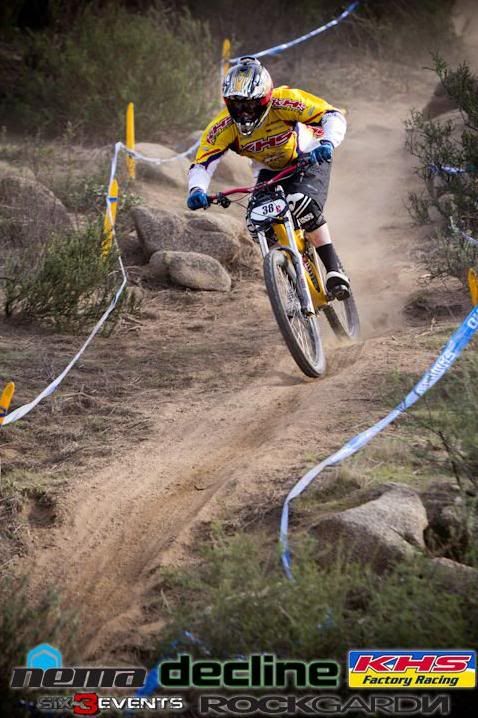 I managed a clean run, and most times that equates to the win!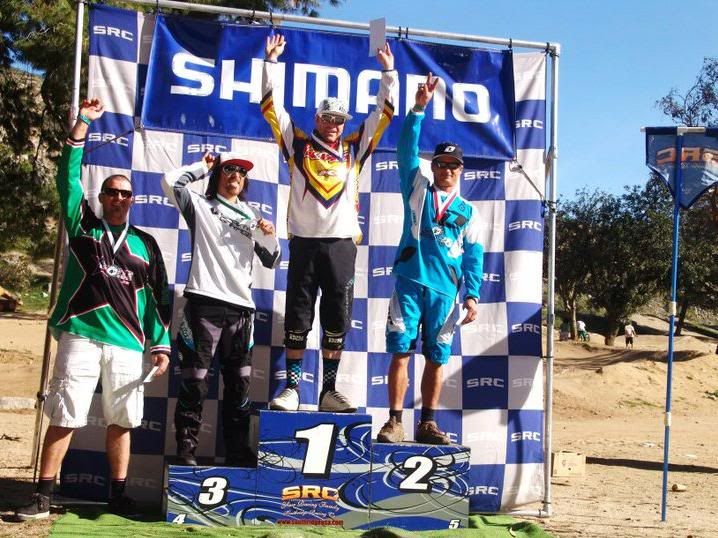 On top the Vet Pro podium for KHS!

"B – Team" racer Jim De haven showing GREAT form in his race Sunday.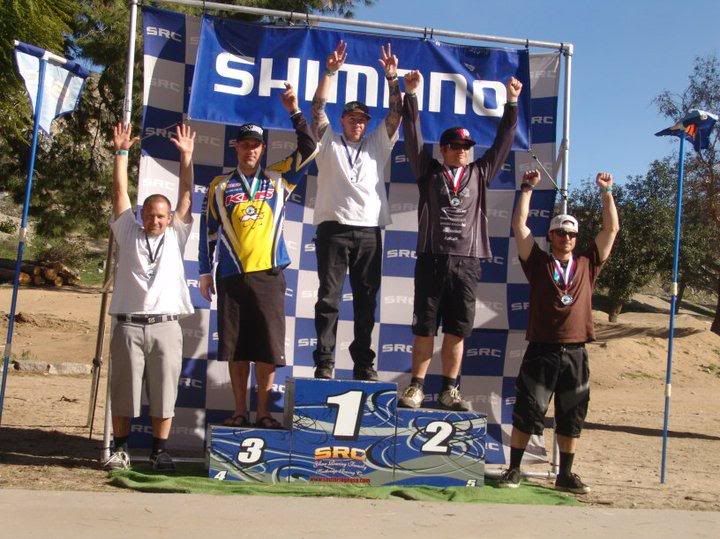 Hence another podium!

For COMPLETE results click here
Well be back in two weeks… Thanks to all our GREAT sponsors – KENDA, MARZOCCHI, VELO, IXS, ODI, SHIMANO, KMC, GAMUT AND CANE CREEK.
All the best,
Q.