Photos by: Monique Spaulding
Report by: Quinton Spaulding
We were greeted by the "Real Mob" upon our arrival in the Mojave this past weekend. James Van Horst (seen in this photo), has been attending the Bootleg races since their inception.
The KHS Factory workshop in Nevada. Some late night preparations prior to Friday mornings training runs.
Skeletal Metal's, Justin Patrick (Creative Director) and Drew Phillips (Marketing Director) were in attendance as one of  the sponsors  for this weekends event. They are also a new addition to our teams list of esteemed sponsors for 2010.
Registration ready to tackle the Mob of gravity racers.
Channel MTB crew.

Dual Slalom commenced early Saturday morning. Blake Carney (seen here in the right lane), looked smooth and fast on his new custom 4X Hard-Tail.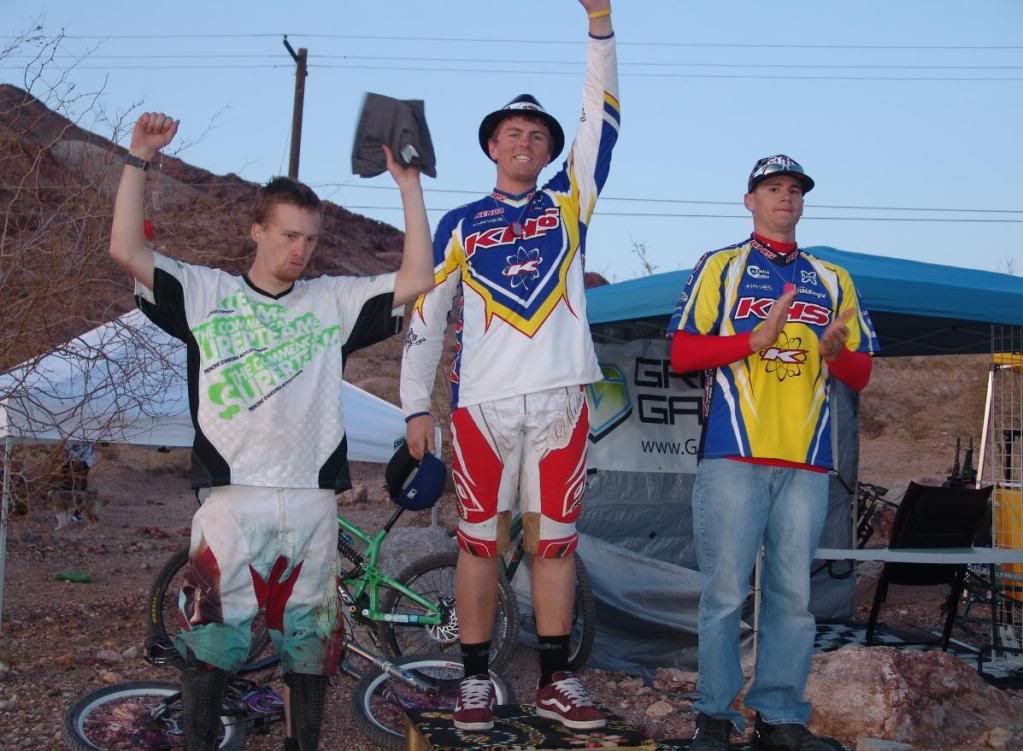 Left to right: Erik Nelson, Blake Carney (KHS), Scott Johnson (KHS)

I knew it wouldn't be long before Carney stood on top of the podium for KHS.

PRO MEN TOP 3

Super D Specialist and part-time cop, Scott Johnson taking some time out for a little R & R and soaking up the suns rays before annihilating the opposition.

Johnson took top honors in the Pro Super D on Saturday afternoon, and team mate Naish Ulmer followed close behind in 4th place.

PRO MEN TOP 7

"B Team" rider, Justin Aliperti on the podium for KHS.

Local Vegas Band, "The Scoundrels" provided live entertainment Saturday and Sunday evening.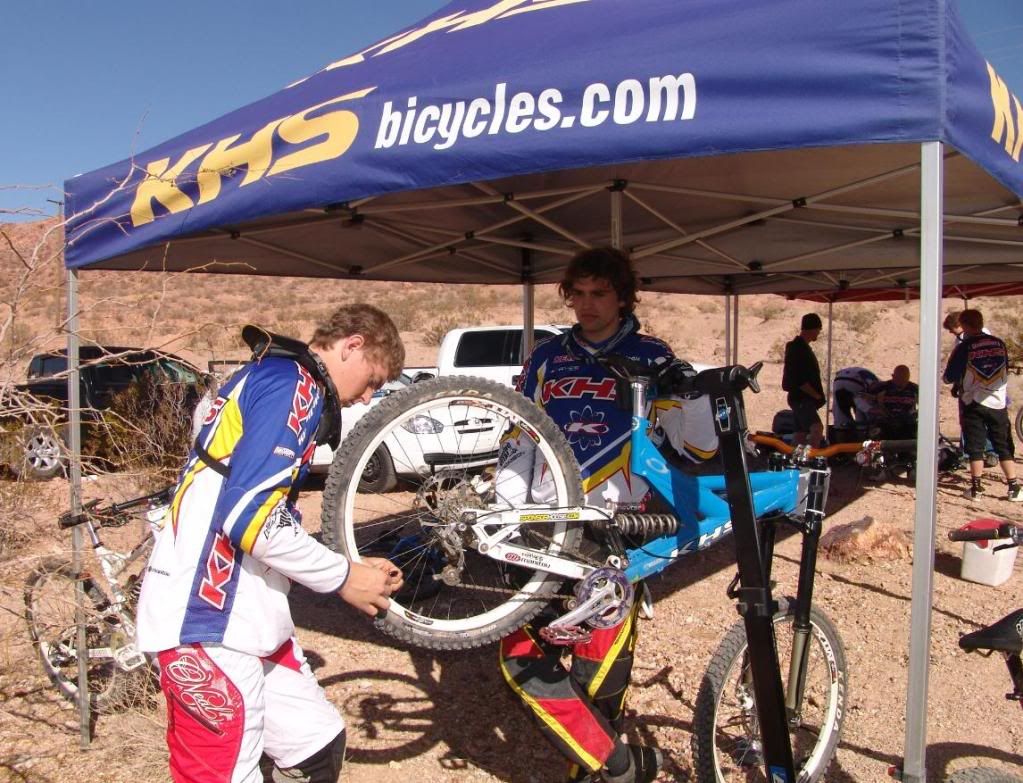 Blake Carney seen here truing Chris Heath's rear wheel before DH practice.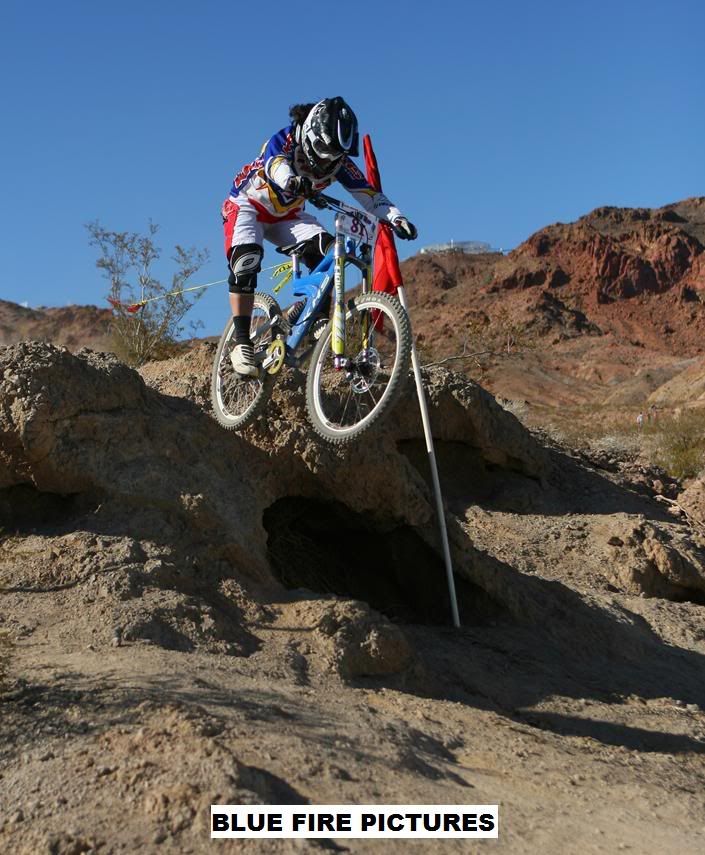 Melissa Buhl, just recently back from attending the "Urbano Downhill Race" in Brazil  (having taken 2nd Place), came straight to Bootleg Canyon and won the woman's Pro DH with another consistent top level result.

From left to right: Christine Hirst (Vixen), Melissa Buhl (KHS), Jacqueline Harmony (Vixen) and Tassa Hearndon (Vixen)

PRO WOMEN TOP 5

Binggeli has found his race rhythm on his KHS DH200. He loves his equipment, and has gained tons of confidence when attacking the DH tracks out on the circuit.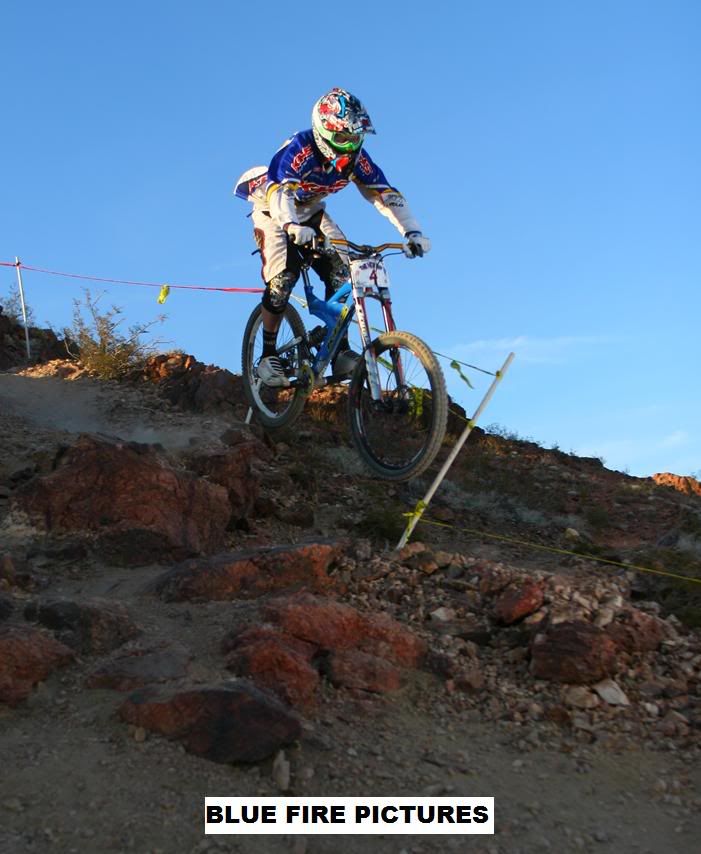 This was a "best of 2 runs " format for the Pro's, and Binggeli laid down the fastest time in run # 1. with Mitch Ropelato taking the win with a faster time in run # 2.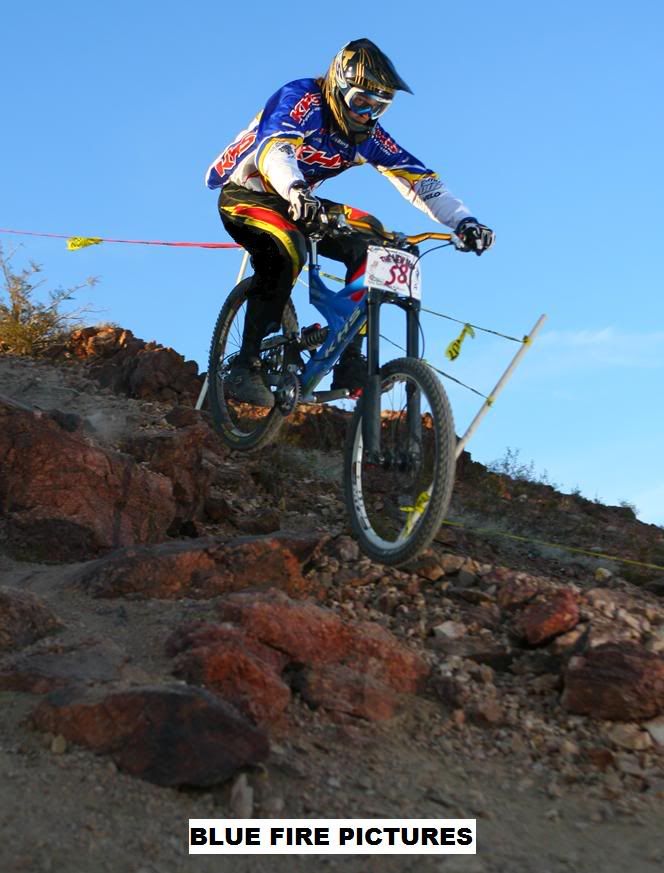 Chris Heath is becoming more comfortable on his KHS downhill bike. He looked really good at Bootleg this weekend, chalking up his first podium for KHS in the Pro DH.

From left to right: Chris Heath (KHS), Kevin Aiello (GT), Mitch Ropelato (Specialized), Logan Binggeli (KHS) and David K (ODI).

Ulmer had a great result just finishing off the podium in 6th place. Naish too is becoming more comfortable on his downhill bike, getting some riding time out of the "snow packed" mountains of Utah.

I felt comfortable on the bike throughout the entire weekend.  I can really feel my fitness training starting to pay off.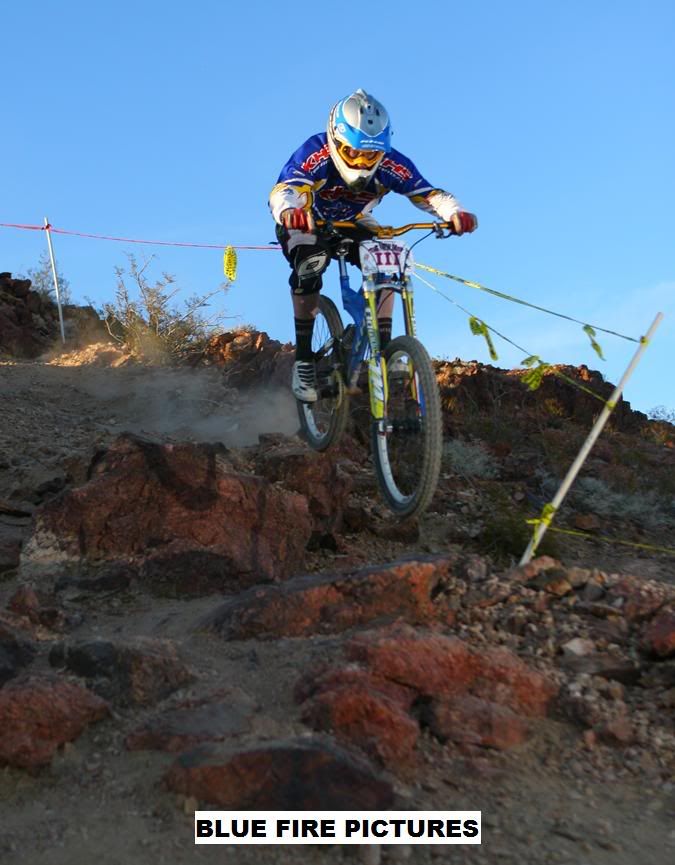 I took 11th overall… this race track was a BLAST!!!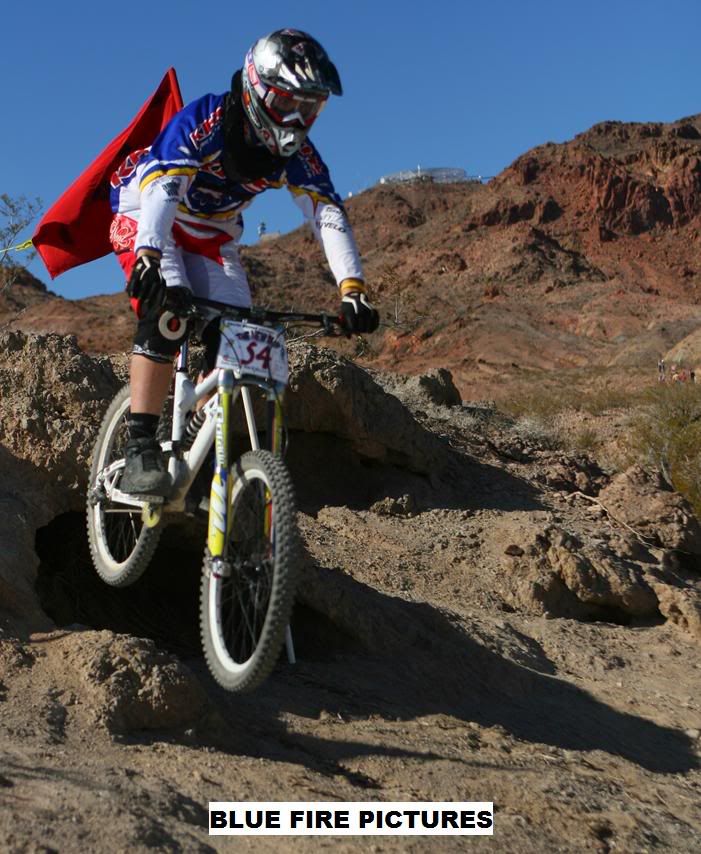 Carney finished 17th, placing all KHS riders in the top 20!

PRO MEN TOP 20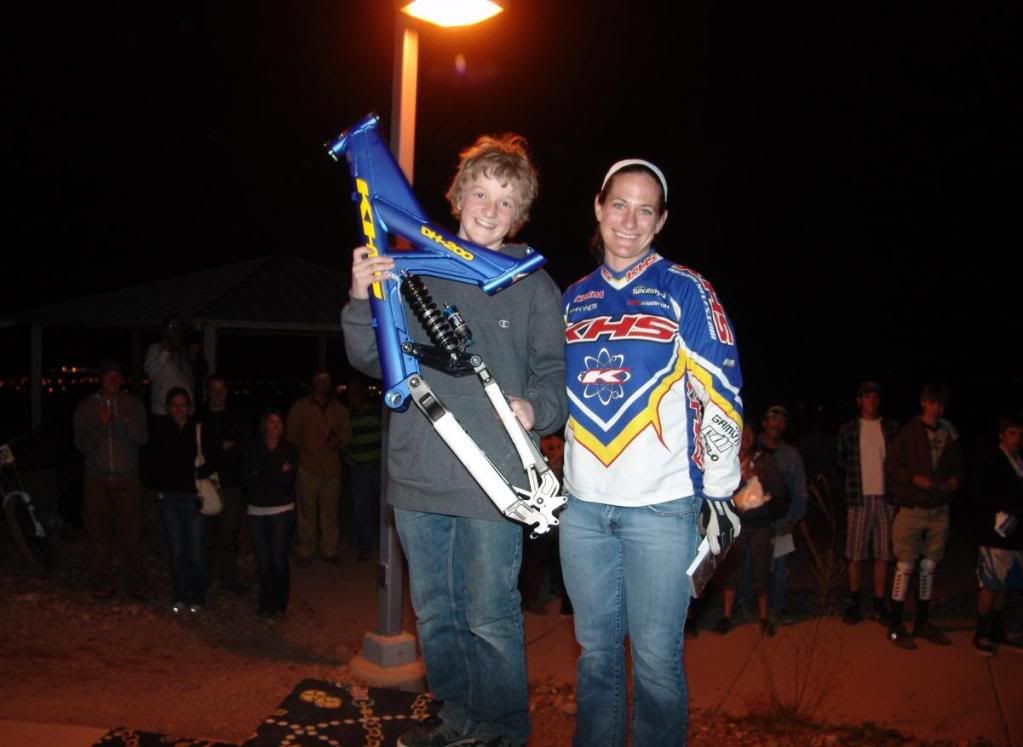 Melissa Buhl was much obliged to hand over a DH200 frame-set that KHS provided to one lucky winner!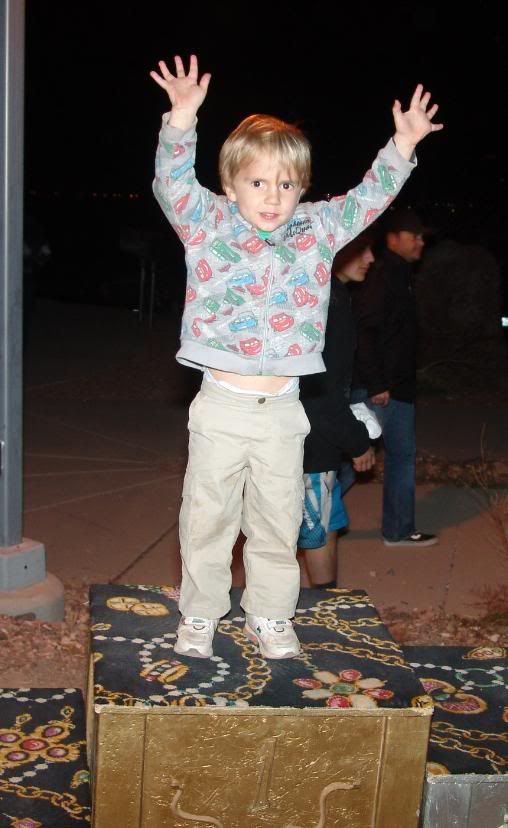 EVERYBODY left a Winner!!!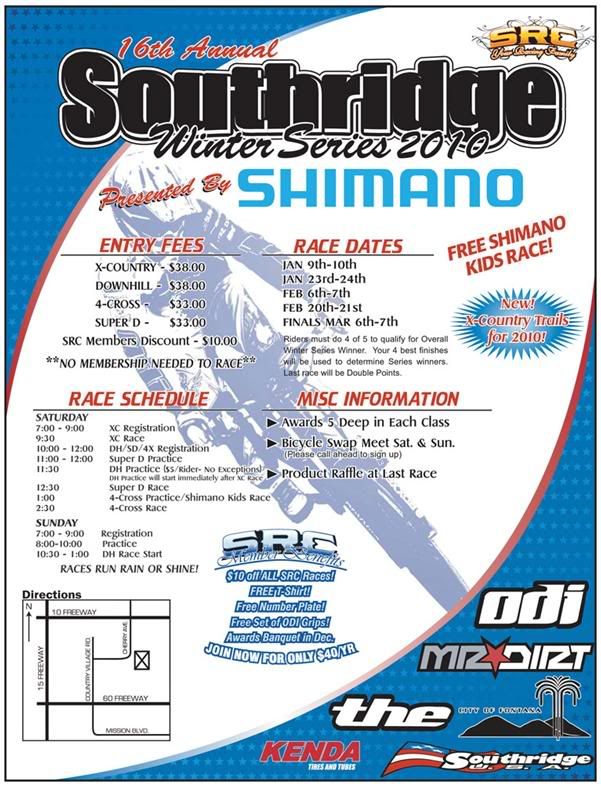 We will back in Fontana this weekend for round 4 of the Winter Series and look forward to it.
Pleased stay tuned for more updates as they become available.
All the best,
Q.