Report by: Quinton Spaulding
Photos by: Casey Fasset and Quinton Spaulding

"Puddle Jumpers" are scary to fly on! I guess looks can be deceiving though because this was the smoothest flight of the trip. We landed in Albany, NY Wednesday evening ready for our visit to Windham Mountain which was stop # 4 on the Pro Gravity Tour.

Walking the course was our first chore upon arrival and after doing so we were super pumped to ride it. The track was steep, high speed with tons of flow and had some well built jumps towards the finish to complete it.

The preparation that the Windham crew put into the 4X and DH tracks was very noticeable. It is easy to see why they are  hosting the World Cup Finals in 2010.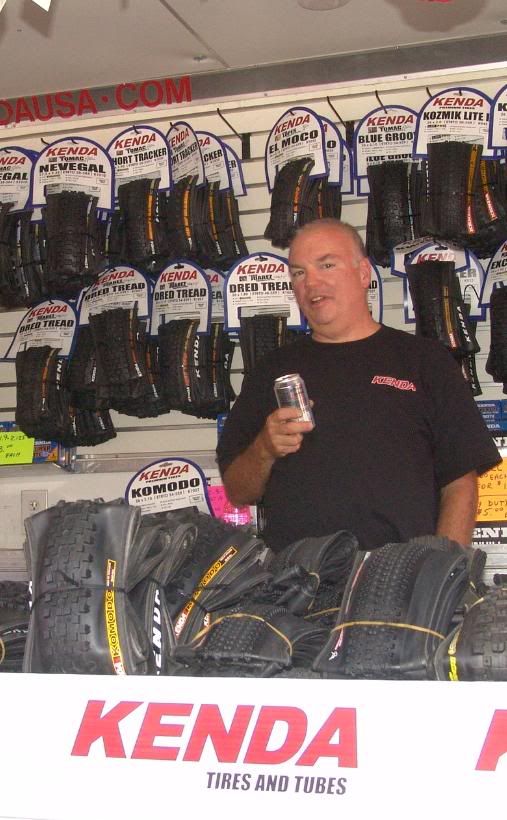 Jim Wannamaker is dubbed "the hardest working man in mountain biking".  Over the years I have come to know Jim pretty well and trust me he lives up to every word of that title! KENDA makes great tires, and we are stoked to have them as a sponsor.
4X was first off Saturday evening and Binggeli qualified 1st. This was huge for his gate selection.

Binggeli owned this track!  I could sense we were going to get our first Pro GRT 4X win during the heat races.

In the final heat Binggeli initially had a little trouble out the gate and did not get the "holeshot".  About halfway down the track he made the boldest pass ever, flat landing off a wooden bridge taking the lead and giving him the overall win, along with a stack of UCI Points and a little cash.

Smiles all around for Team KHS.

The winning KHS 4X bike dead center on the podium!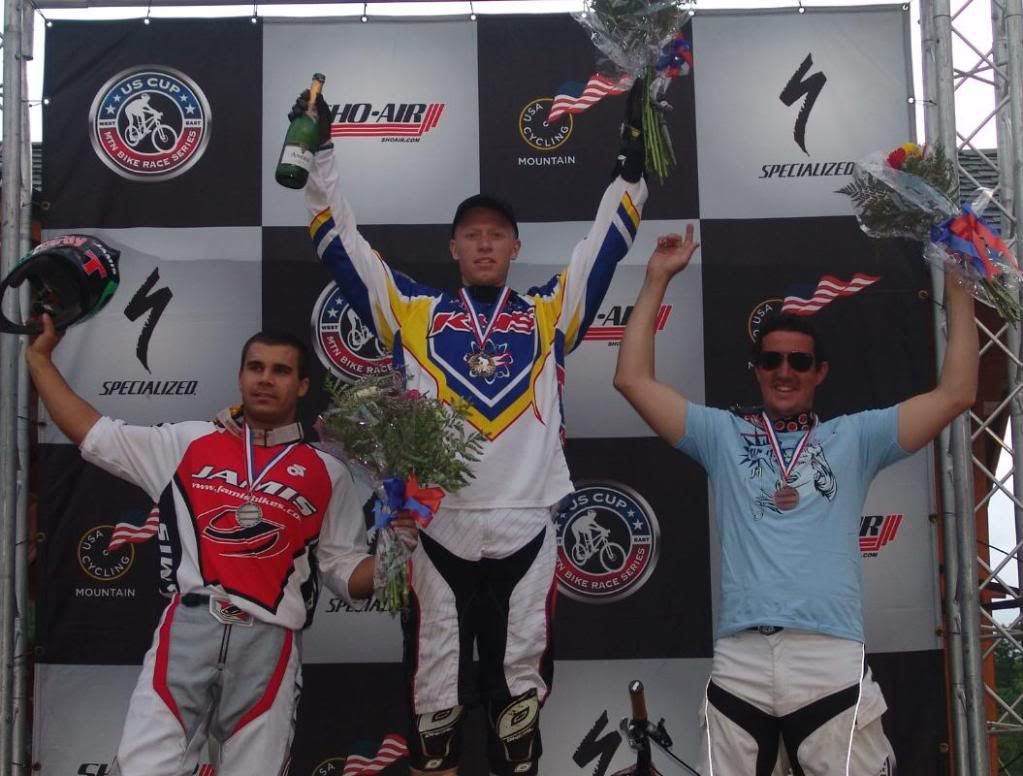 This was Binggeli's first time on top of the podium at a National as a professional.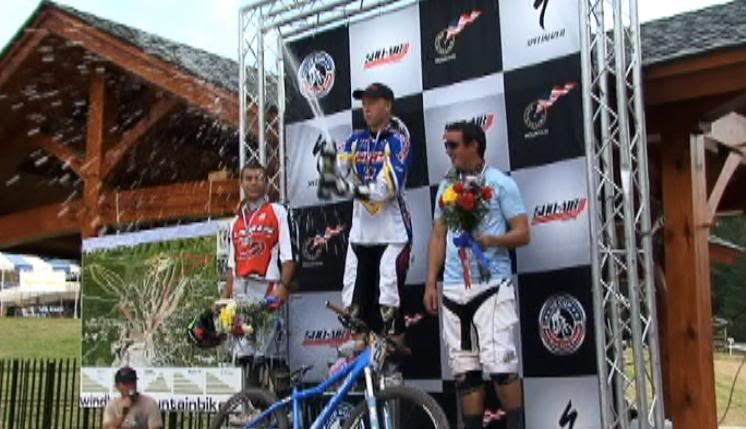 Champagne never tasted so good before for Binggeli and once you've tasted it … you want more!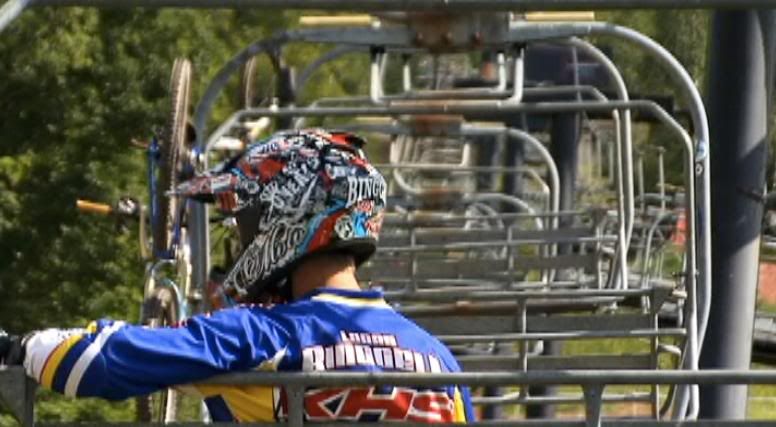 Sunday mornings DH Qualifiers came up real quick! Binggeli had a big crash during his run, and I had a good get off myself, losing my shoe halfway down the course. We did however both go through to the finals.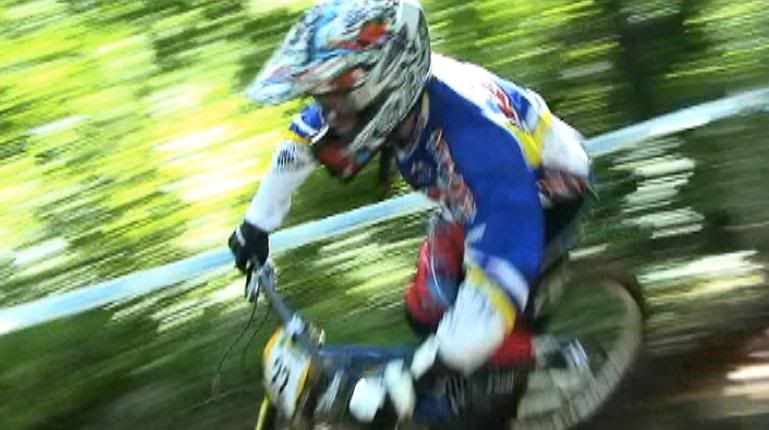 The DH track in Windham was so much fun, we had a blast riding it and it had everything a track needed  in order to test a rider.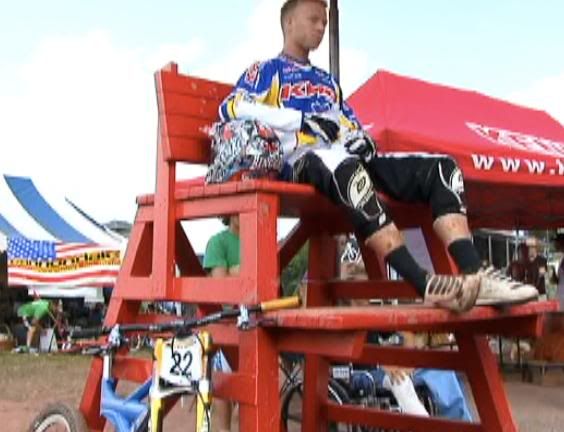 Binggeli had another consistently good final. He took the "hotseat" at the finish and had it for a good stint. After the final 10 Qualifiers came down Logan placed 6th, just one spot off the podium for KHS.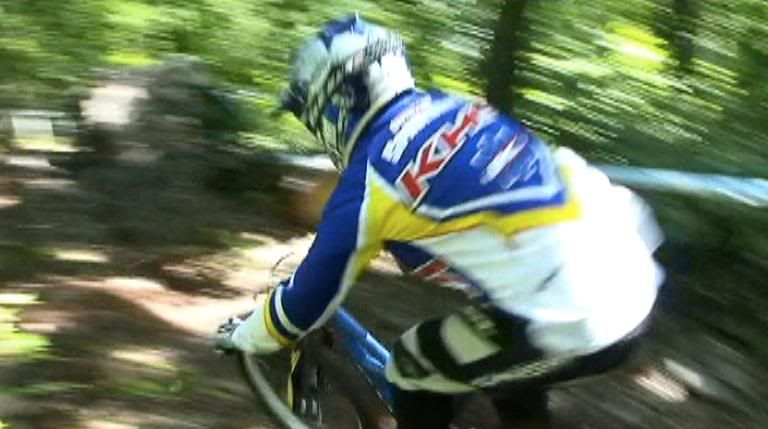 I was pleased with my performance, having a pretty clean run pushing pretty hard the entire way down the track. I earned some valuable World Cup Points with a 23rd place overall.
Pro Men top 35 DH Results

Casey Fasset (seen here on the chairlift) has been following our team since the beginning of the 2009 season. He is the official KHS Team videographer, and is doing a great job of capturing what we do on the Pro Mountain-Bike tour. Take a look below at a short YouTube clip he compiled for KHS.

[youtube=http://www.youtube.com/watch?v=tnmAME4mBu0]
Next we are off to the final stop on the Pro GRT Tour at Whiteface in Wilmington, NY. This is the 5K Downhill that packs a punch and we look forward to getting there. We will be there in full force hoping to take home some medals, money and points!

"The KHS Team Sponsors"

Please stay tuned for more updates and photos as they become available.

All the best!

Q.