Words & Photos by: Monique Spaulding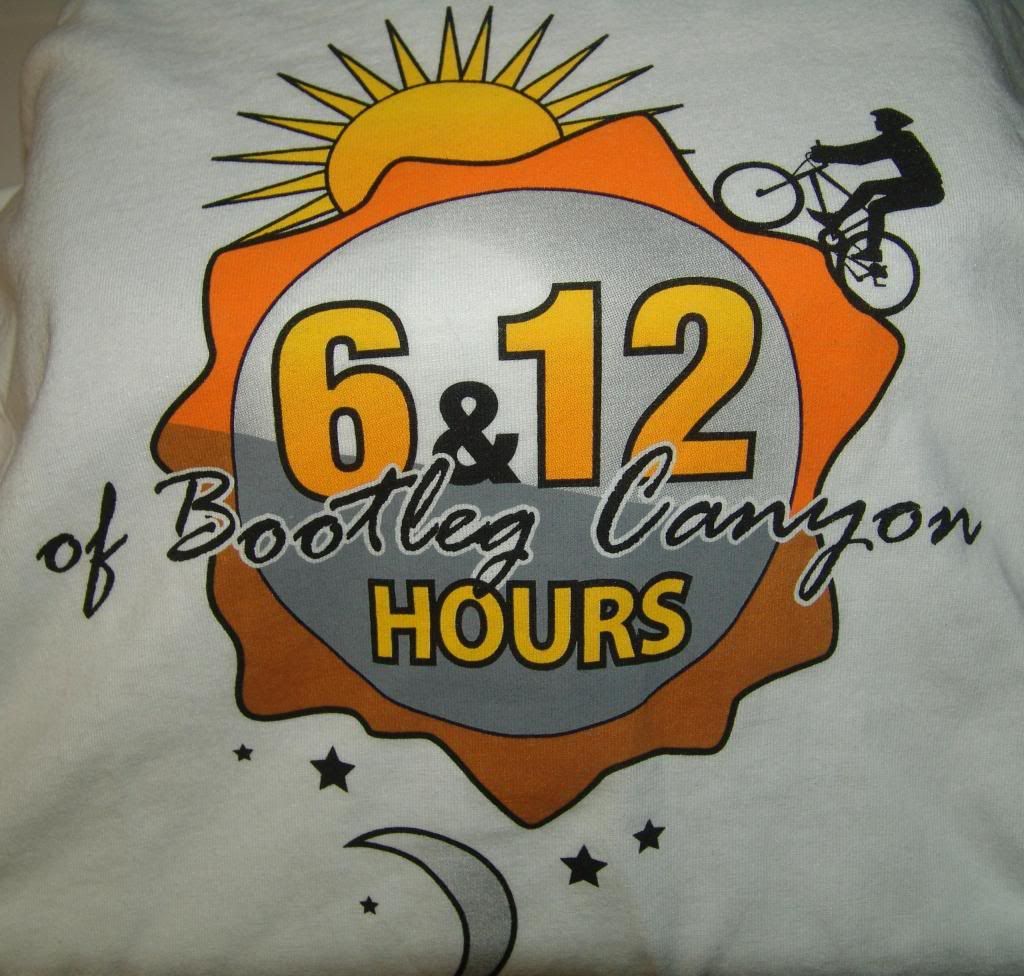 KHS is known to attend different cycling events in different disciplines, however, they are primarily a gravity team. Some of the  team  members are starting to participate in as many diverse events as possible, to enable them to increase their levels of fitness and strength, but more importantly to make contact with the MTB community.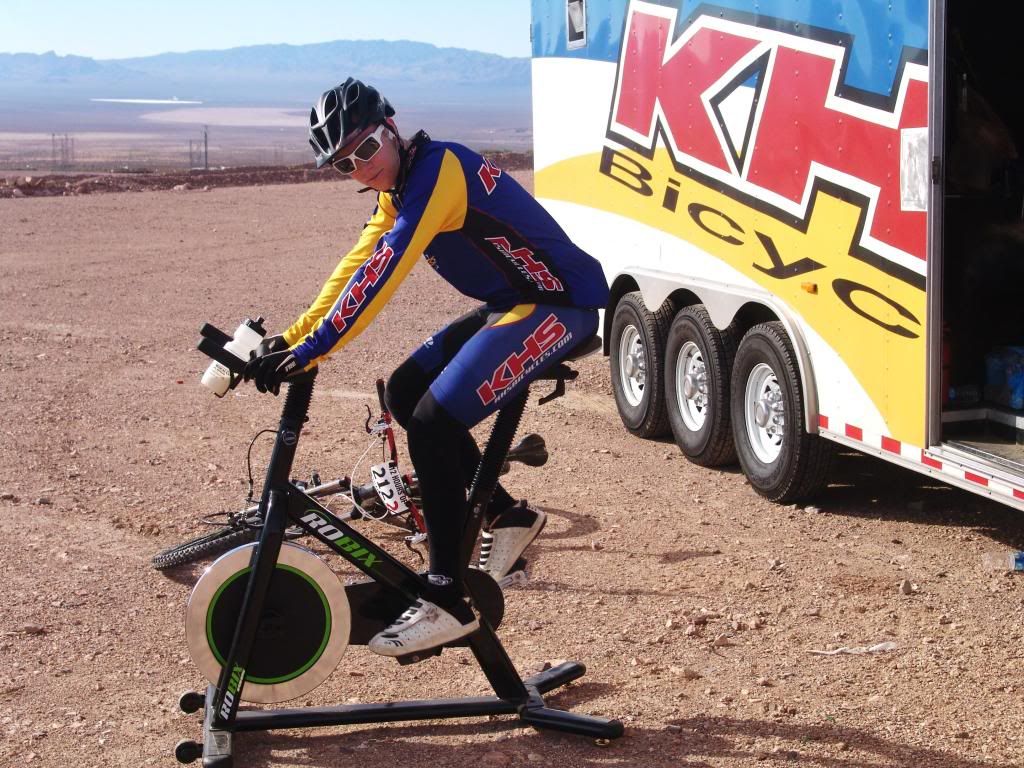 This past Saturday two of our team members decided to participate in a local cross country, endurance event, (which was held at Bootleg Canyon, the local testing ground of KHS and basically our back yard). This event happened to be a first for Q and Logan Binggeli, (who just happens to do well in any riding discipline). Seen here is Binggeli putting in a last minute training effort on a ROBIX spinner for the "unknown"!
You will always find the "All Mountain Cyclery" shuttle truck on the mountain during the weekends.
Binggeli's bike of choice for this event, a 2011 KHS XCT 556…a trail shredding machine!

A somewhat "different" look for the team, but they were ready to hit the trail with a vengeance non the less.
Q and Logan  off to check the 7.5 mile loop (of which 93% was climbing).
Bikes all lined up and waiting for what was soon to be an exhausting challenge.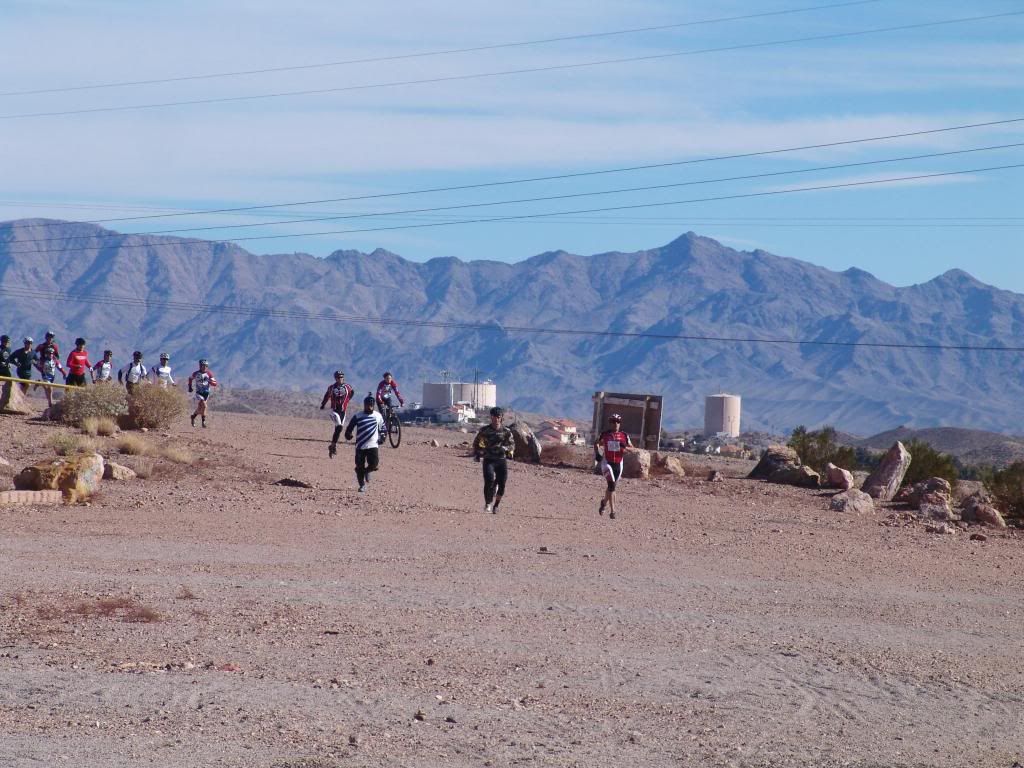 Mad race to be the first to grab their bike and head out!
Binggeli still in the game.
Bring it on people!
Binggeli off to a good start. Everything is still going according to plan as he jumps in behind the two leaders allowing himself to pace off of them (still totally unaware of what lay ahead).
The rest of the contenders scrambling to avoid being left behind.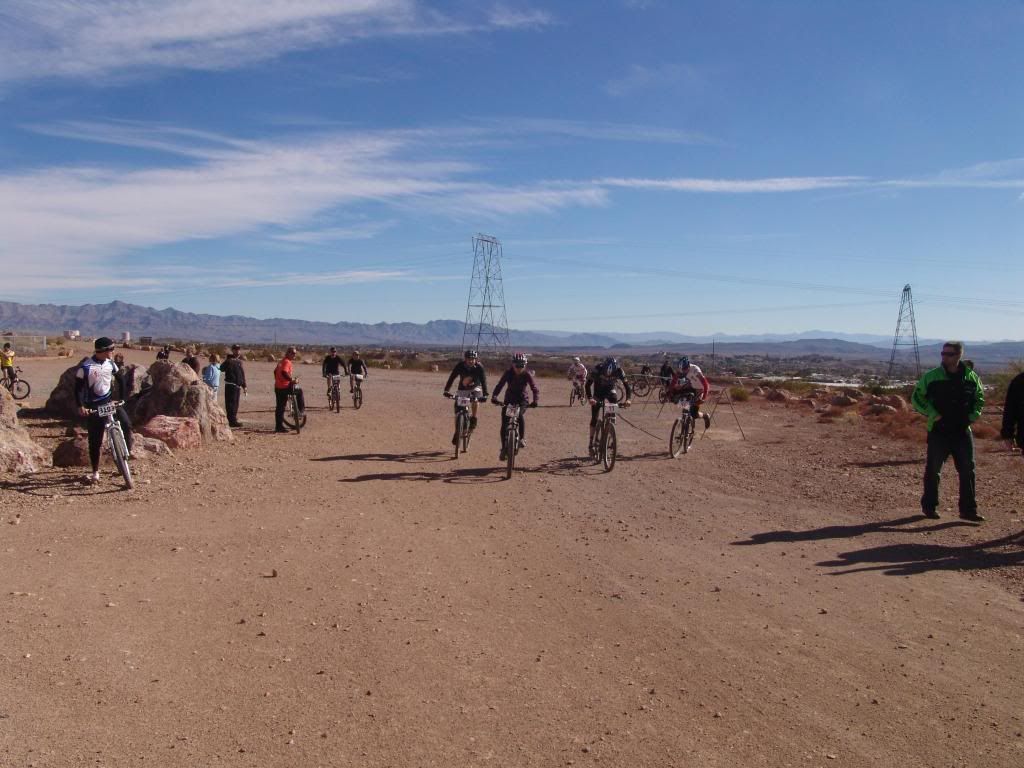 ..and away they go!
With all participants on their way, we headed back to the finish line to do a bit of cheering.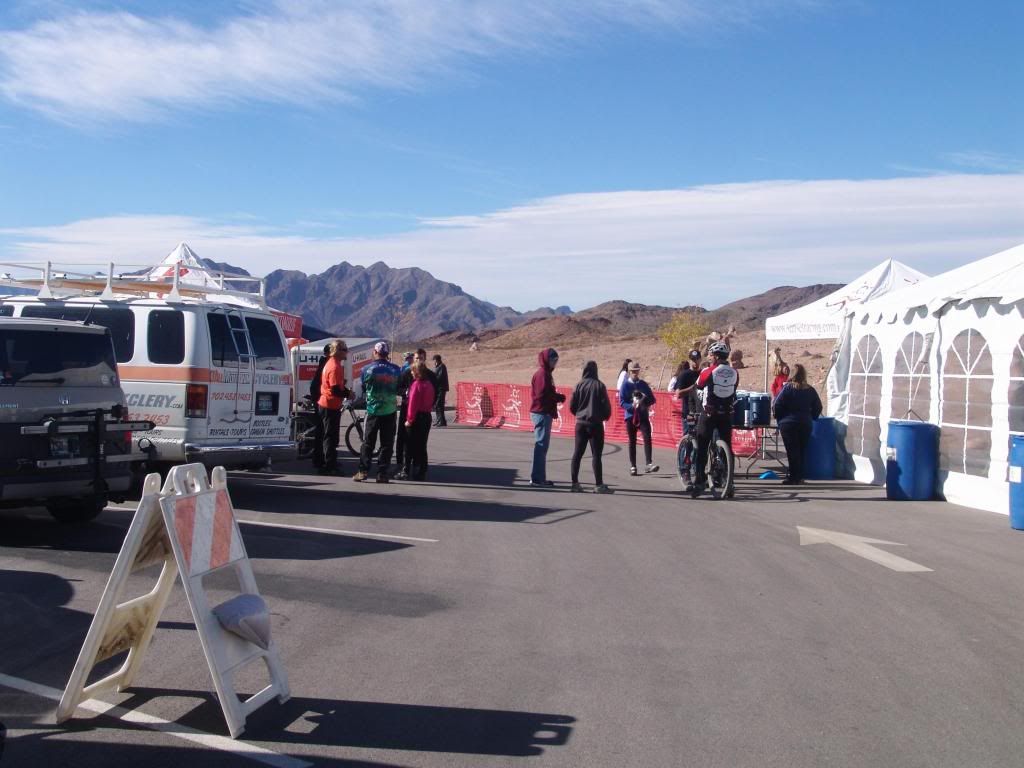 Nothing worse than waiting in the cold for a rider to show up.
All Mountain Cyclery, a local Boulder City Bike shop, always out and about representing and offering support.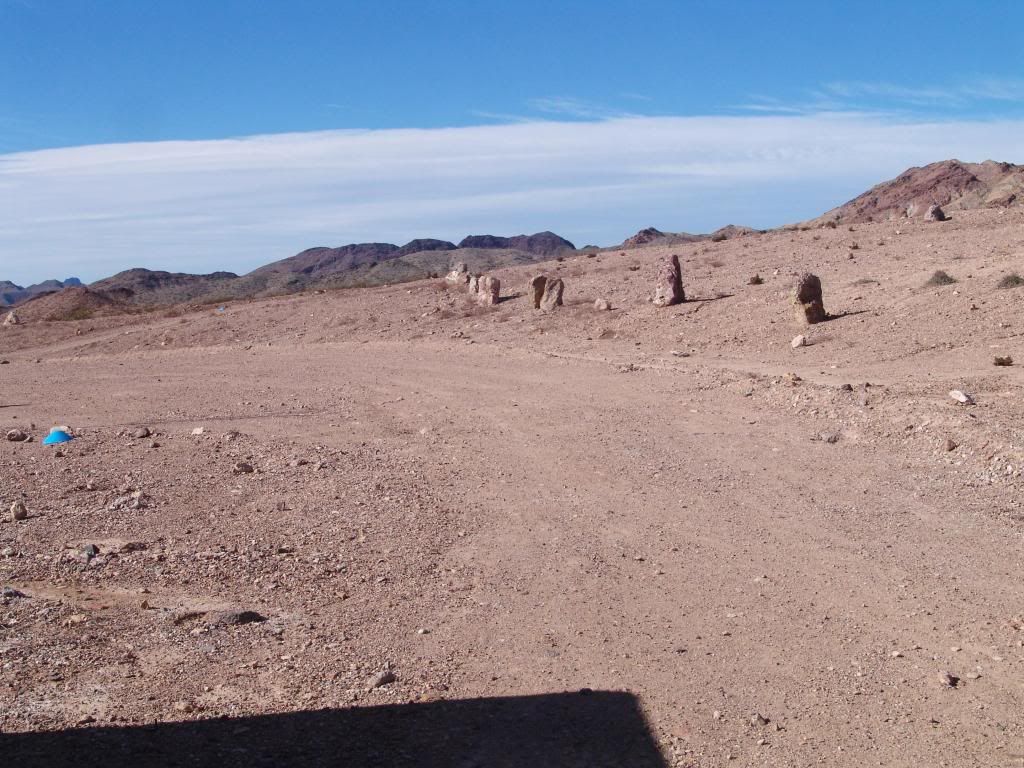 Coming off the dirt and into the asphalt finish area.
There is nothing like being chased by two very excited young gentlemen just to be given a cool "RockStar" hat…only at the races!
Binggeli coming in after what was an awesome first loop.  He managed to have the fastest lap of the day at sub 26 minutes…yeah Logan!!
Ready to do it again!
Q on his first lap…also totally unaware of whats he got himself into.
Now this is what we call "service"…thanks for the support Double D!

Q powering in from his  first lap and still feeling good!

Unfortunately there were no results posted at the time of our departure. However, I learned that they took third place in the 6 hour Mens Duo , ..not bad for a first time endurance race for a couple of downhillers! After listening to some of their post race conversations, I learned that there is a lot to be gained by cross training.
A great time was had by all – look forward to 12hrs of Temecula.
If you have the time and want to ride "some of the best downhill trails in the world"…
call Jeff Frampton (# seen above)…he will help you get it done!

Will keep you posted of our next challenge.
Peace out!
Monique.