Report by: Quinton Spaulding
Photos by: Monique Spaulding
This was a FIRST of its kind! DH racing down rocks and chutes under lights in the black of night!!
We arrived early Saturday morning with plenty of time to watch this entire event unfold.
The light towers were the first to be towed to the top of the mountain and placed into their strategic positions. This was all new for everyone involved and took a lot of planning (the permits were requested by SouthRidge's, Don Jackson almost a year ago).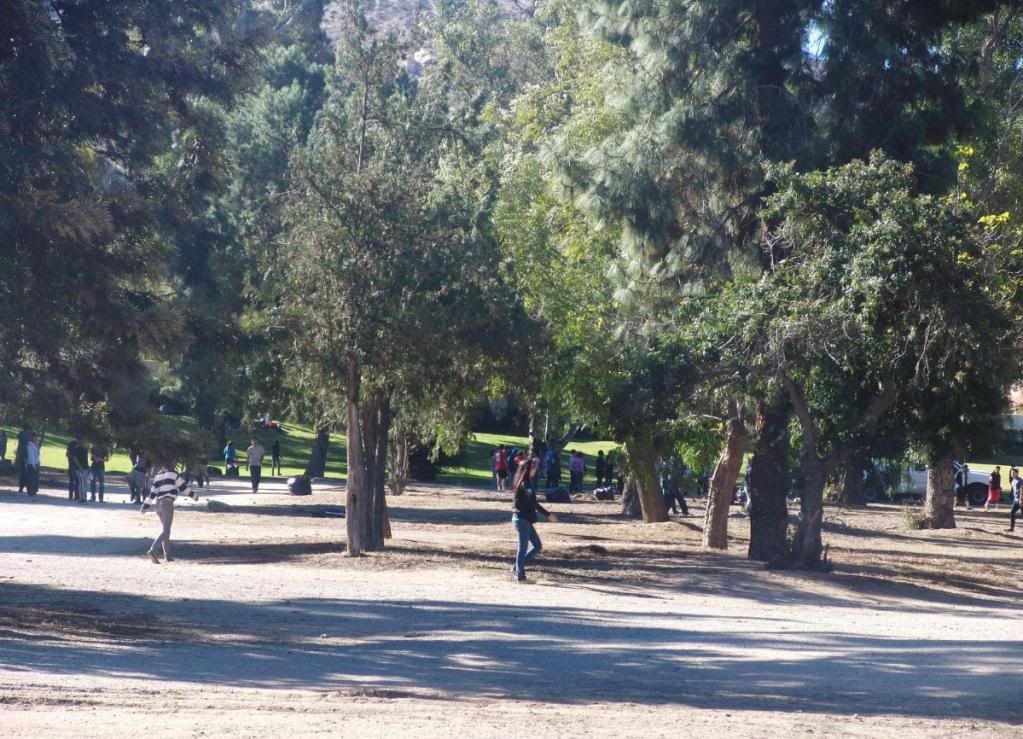 Southridge Park was treated to a "guided clean up" on Saturday morning by some "misguided youths" …hopefully this will keep them out of trouble!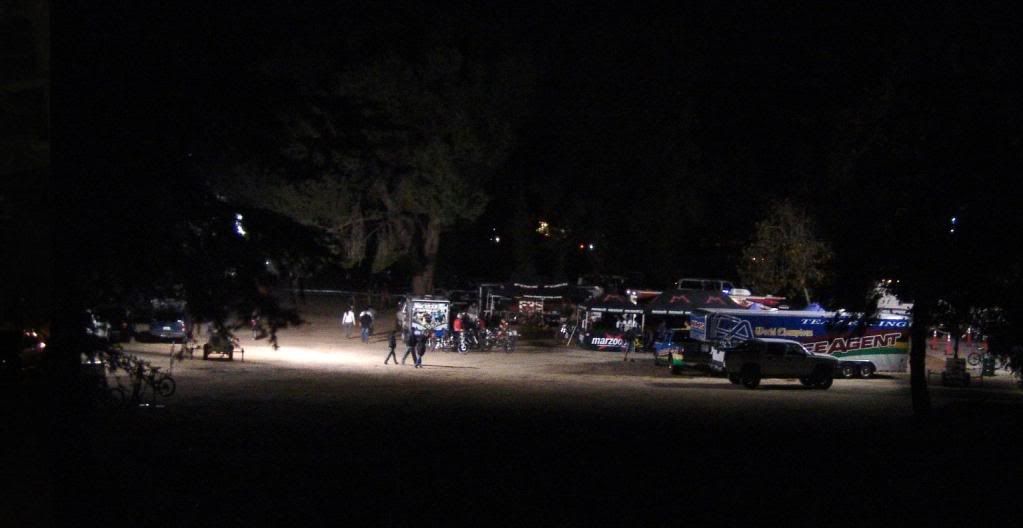 Once the sun had set, the pits came to life, and then the magic began… it was awesome!  ALL racers were only allowed to ride the track under the lights provided by Southridge USA. I have to say, from my own personal experience that it was surreal…it provided me a whole new perspective on racing – this could be the FUTURE of DH racing in So-Cal.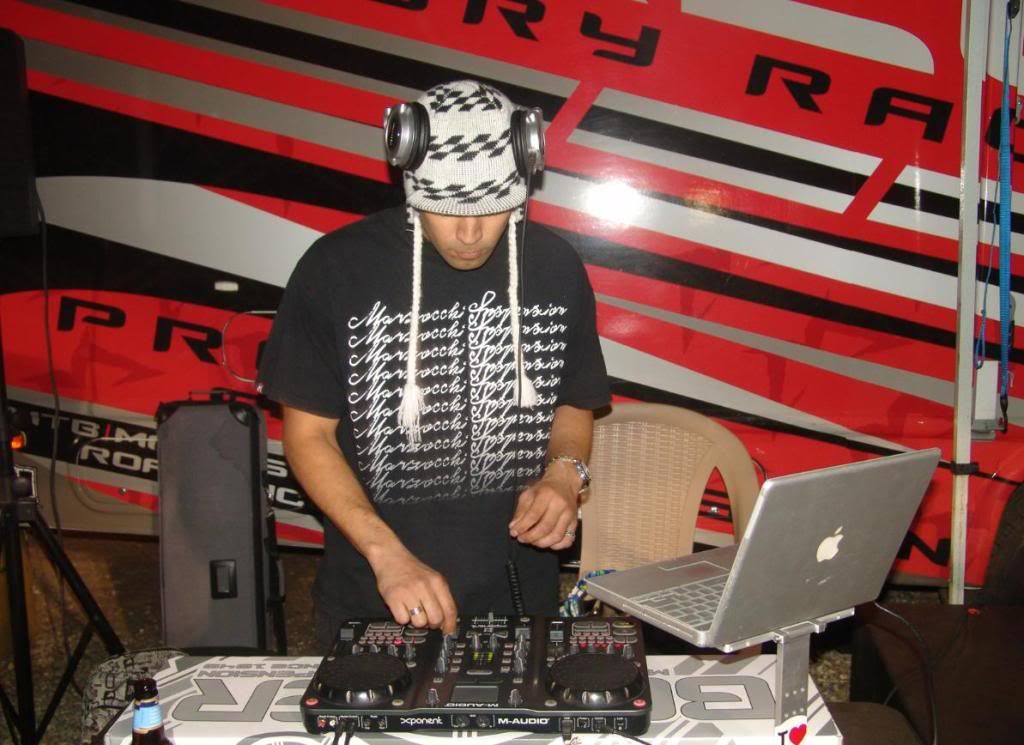 Marzocchi was the Presenting sponsor of this event, and they provided some delicious chili along with a live DJ who Rocked the Pits!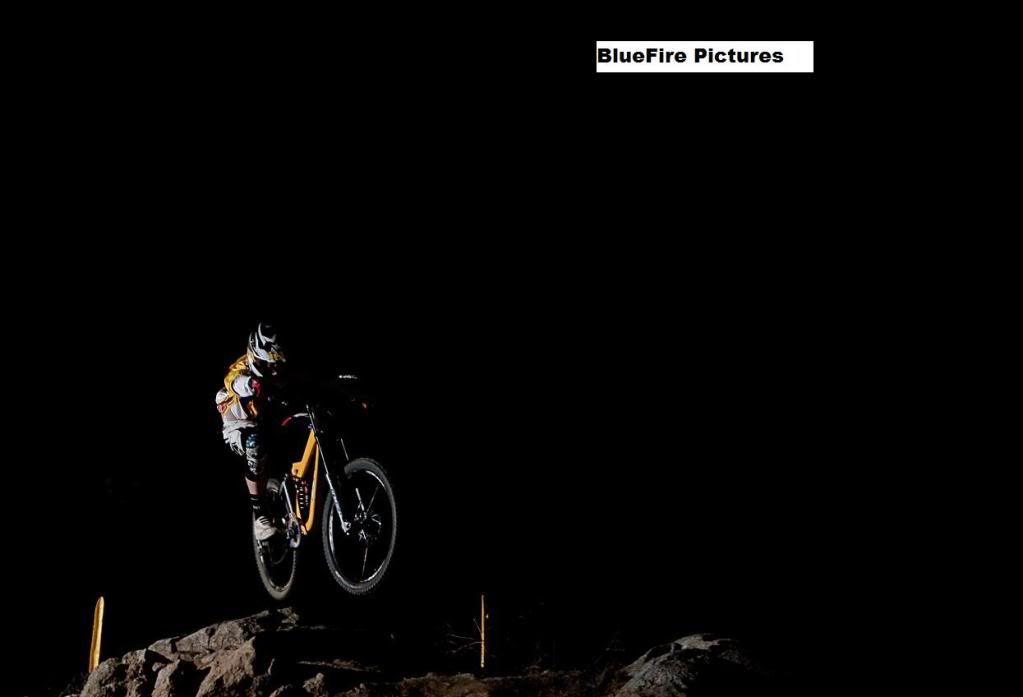 Practice runs were tougher than normal, but a lot of fun too!

The view from the start gate was simply bazaar… people lined the track in the dark to watch us race under the lights…it almost gave one the feeling of being at a Super X event.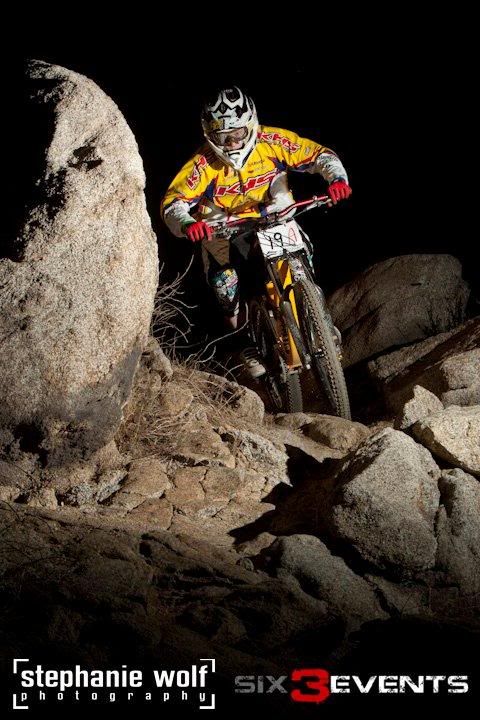 This race "takes the cake" for being different, none of us knew what to expect! Binggeli had a GREAT run in the dark and managed to take his FIRST WIN at Fontana… a monumental task considering the depth of the talent!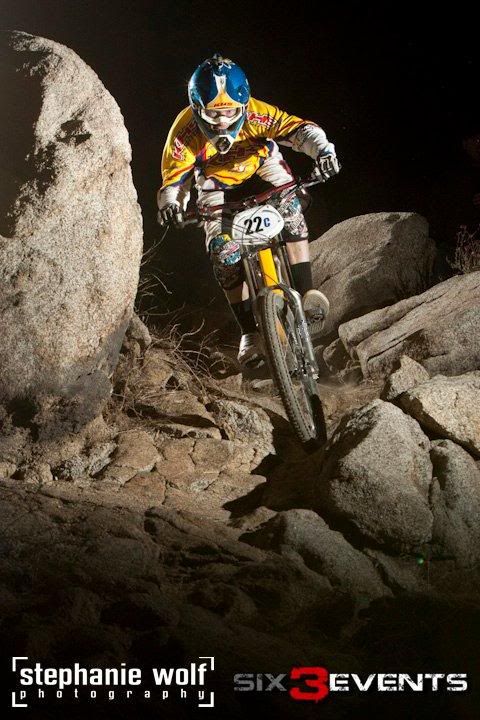 I fared pretty well myself with a first place podium finish for KHS in the Vet Pro Division.
Don Jackson (Fontana Race Promoter) and JD Swanguen (Pro racer), discuss the different aspects of racing at night under lights.

Left to right: Kevin Aiello (GT), Logan Binggeli (KHS), Waylon Smith (NEMA), David K (ODI), Cody Johnson, Ryan Egusquiza (Rockgarden)
Pro Win for KHS!
Vet Pro Win for KHS!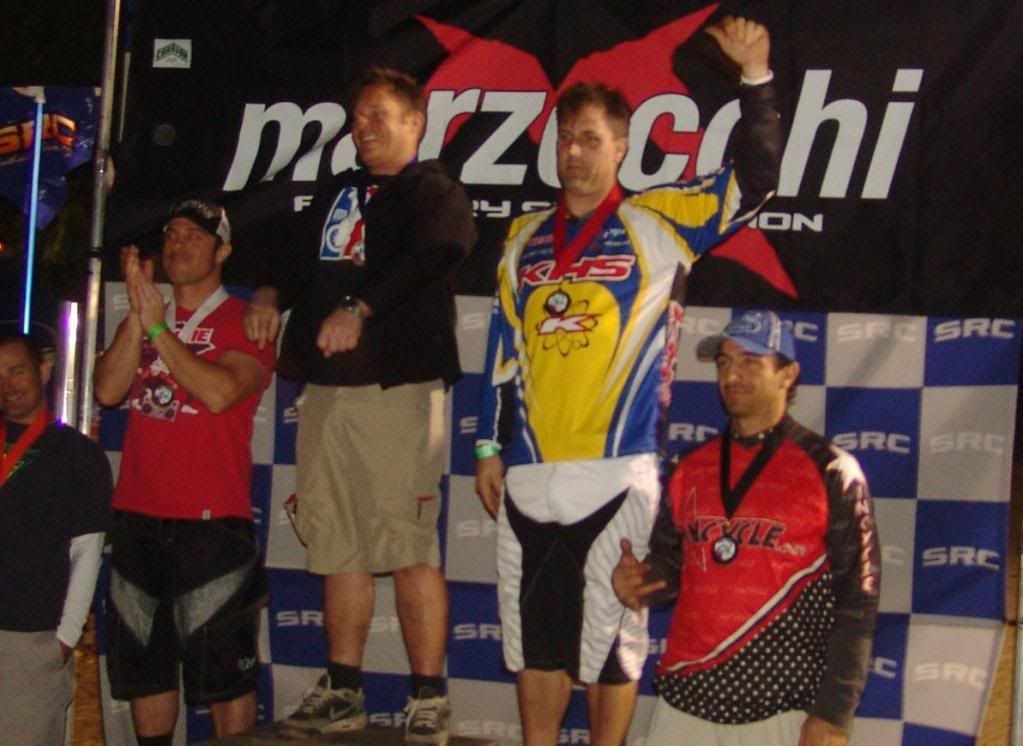 "B Team" rider Jim De Haven takes 2nd for KHS.
I believe that everybody that came out had an awesome time. This was a great off -season, fun -packed race that EVERYBODY should try at least once!!
All the best,
Q.