Photos by: Monique Spaulding
Report by: Quinton Spaulding
KHS Factory racing was in attendance at the Screamin Santa event Dec 19-20. This event boasted a brand new format for Bootleg Canyon, where each rider got to do two separate runs on two separate courses. The rider with the overall fastest combined times, was the winner.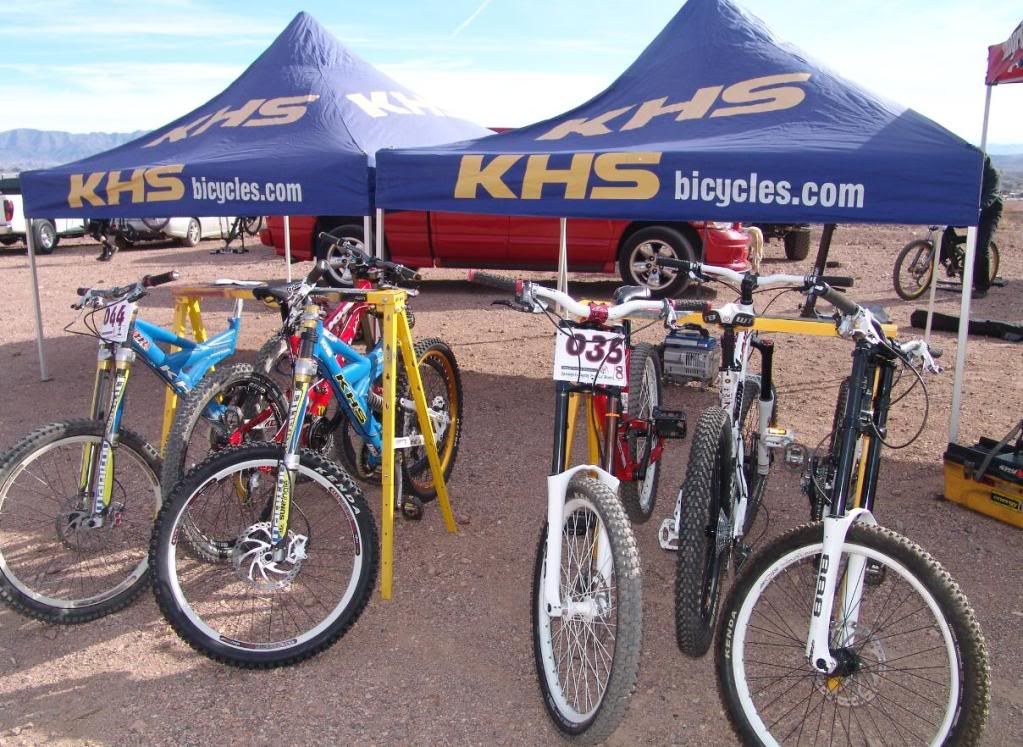 Unfortunately our race trailer didn't make it as the "big beast" that pulls it was in the shop for repairs.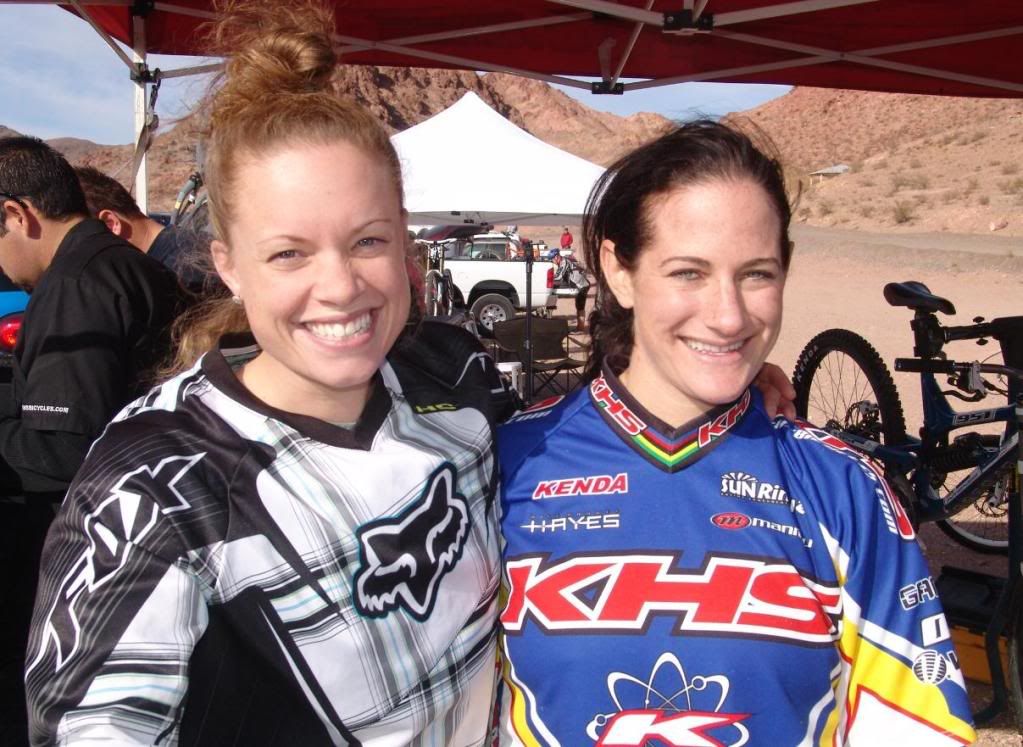 Melissa Buhl and Jamie Mart were in town doing some off-season training.
Two of the DH race favorites,  (Aiello on the left, and Binggeli on the right), off for some training runs on Saturday morning.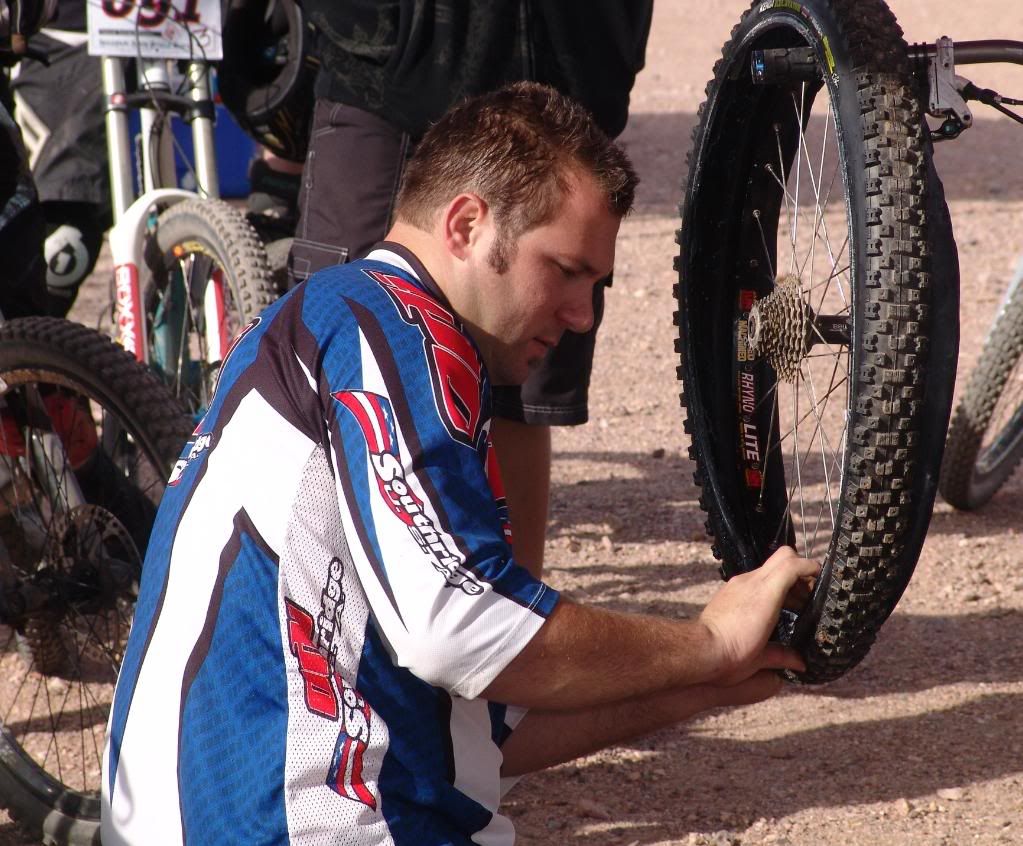 Another favorite for the win (David K- ODI Southridge) switching tires trying to get an edge on all his competitors.
Justin Aliperti (Cat 1), takes the win and on top of the podium for KHS in the Super D Saturday afternoon.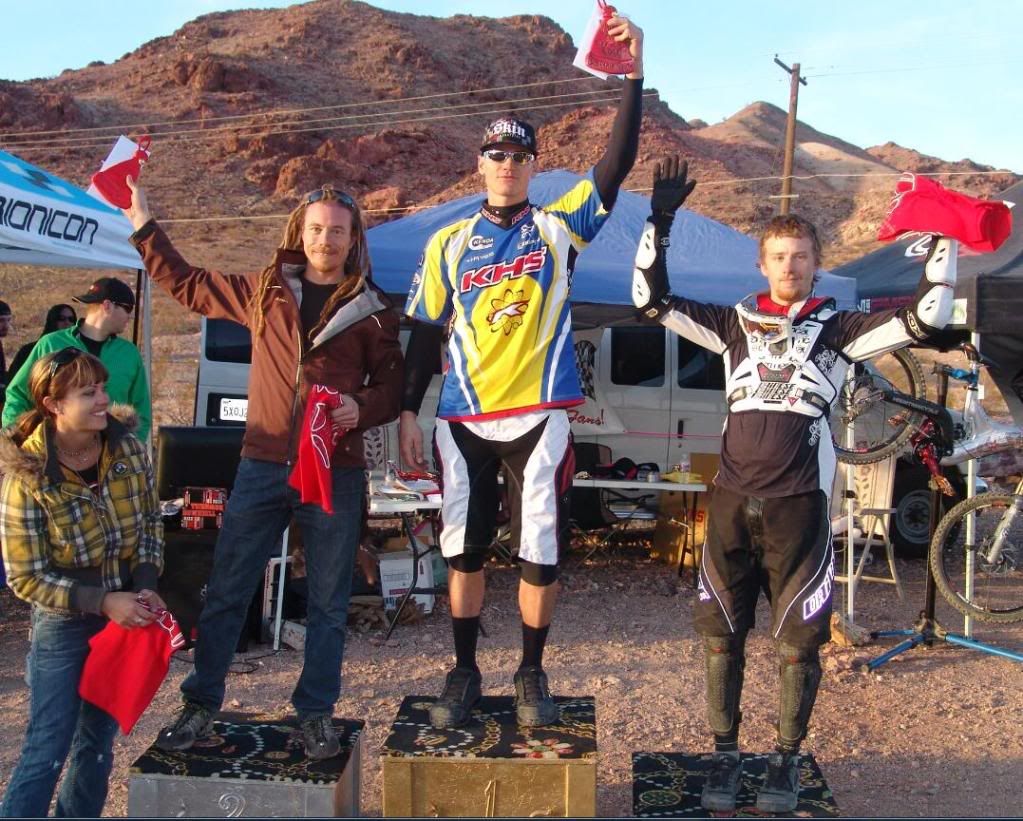 Scott Johnson backs it up with the win in the Pro Super D. Johnson has become the guy to beat at any Bootleg Super D race.
Saturday ended well with Super D podiums and a great DH practice session.
Sunday morning brought very brisk temps, and bundling up was a must!
We had our own private shuttles, which afforded us a couple of extra runs before the race clock started.

Binggeli had two solid race runs for a 3rd place podium finish, and took the fastest time of the day on the second more demanding run.
I myself had two consistent runs (fast enough to edge out some fast young bucks)! and placed 5th overall. I was pleased to finish my last race of 2009 HEALTHY and stronger than before it began.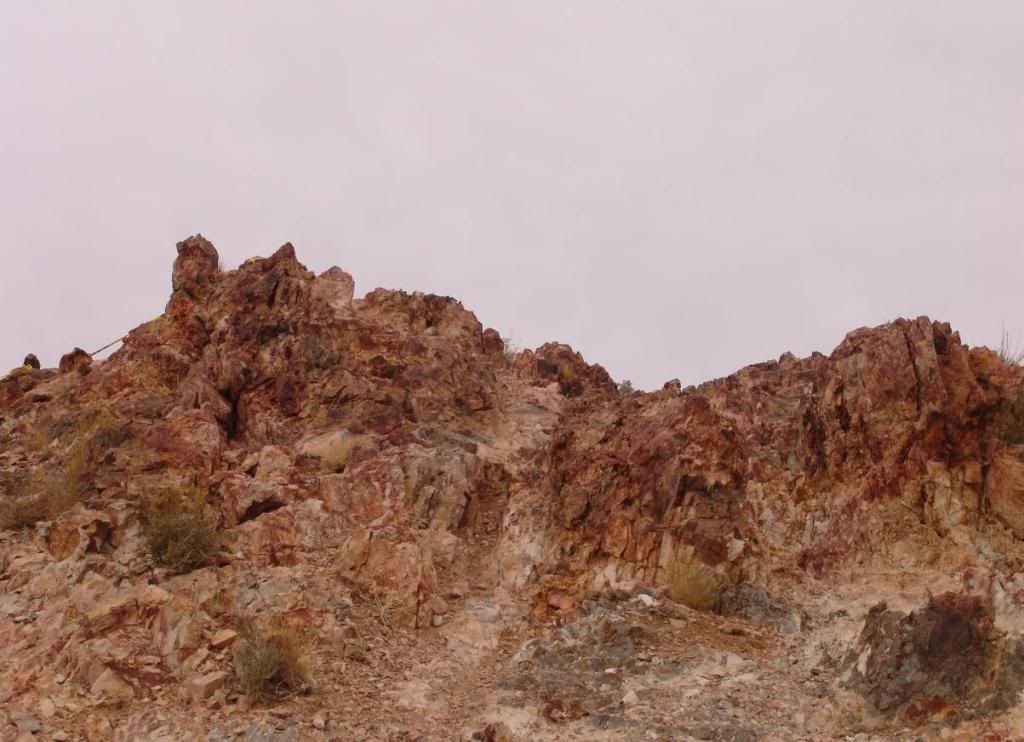 How would you fancy riding the infamous "poop shoot" on a bicycle… what a rush!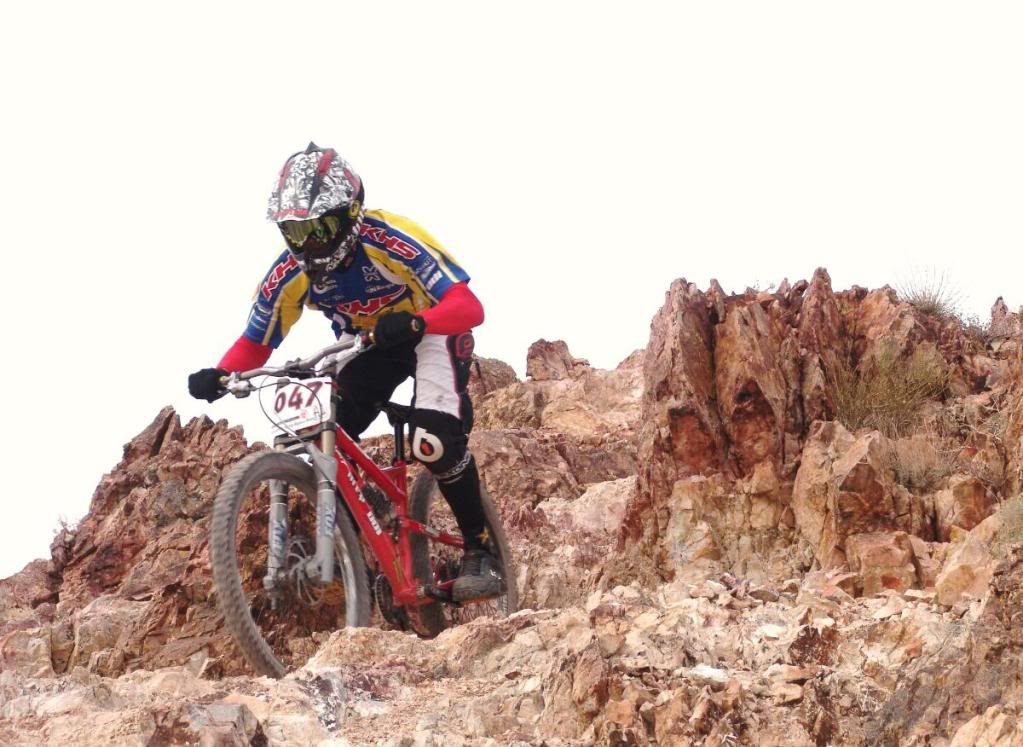 Scott Johnson finished a solid 4th right behind Binggeli.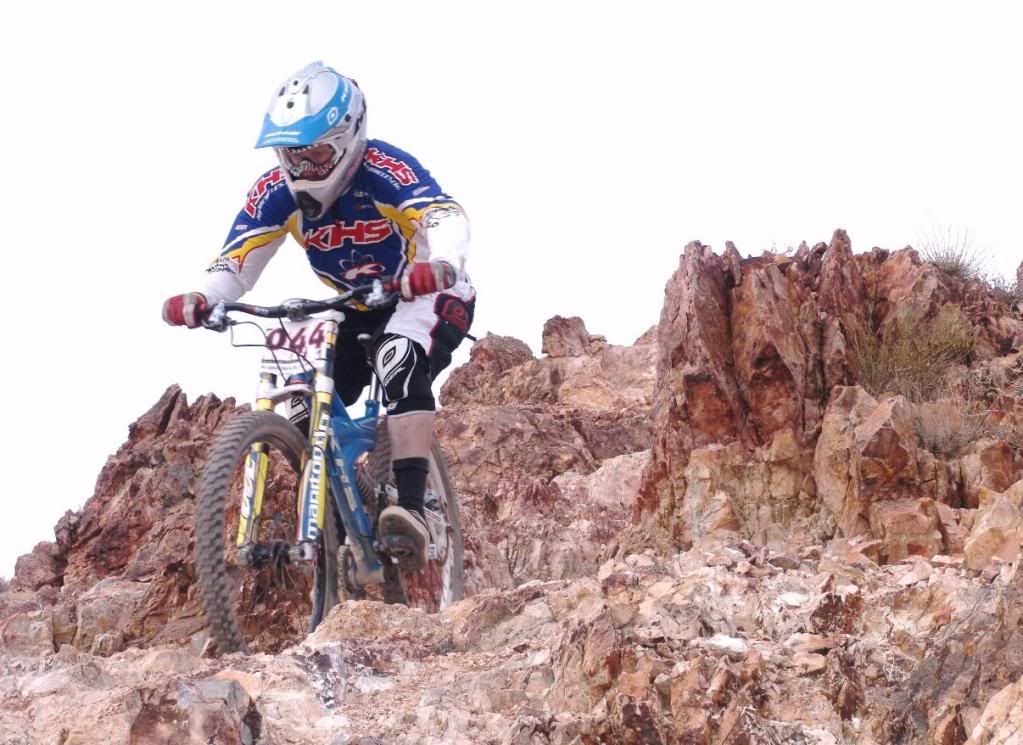 One word… DORADO!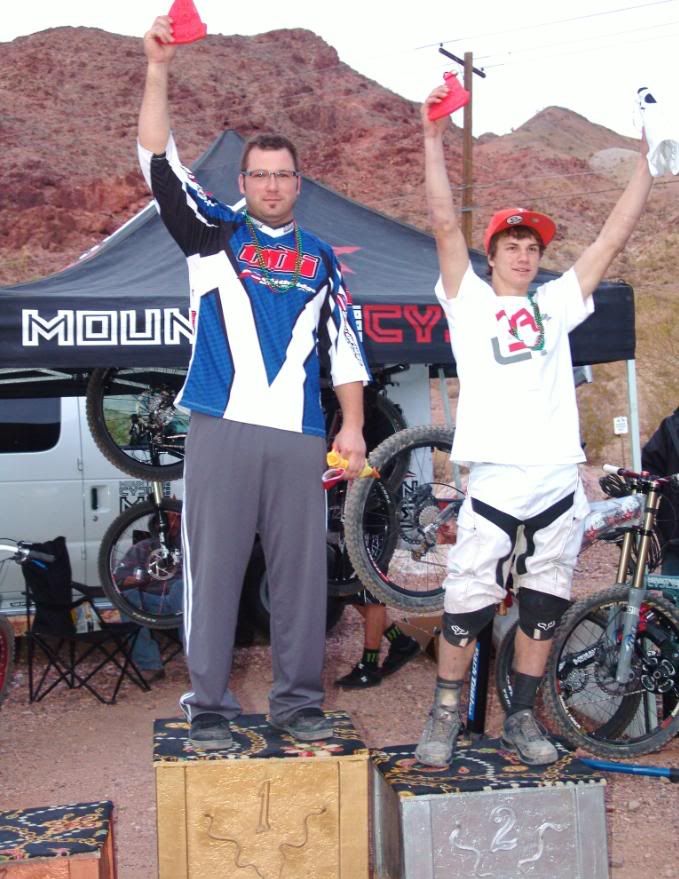 From Left to right: David K (Southridge ODI), Mitch Ropelato (Decline/America Specialized)
ODI Southridge rider David Klaassen Von Oorschot took top honors on the day and blazed the field!
Pro Men Top 10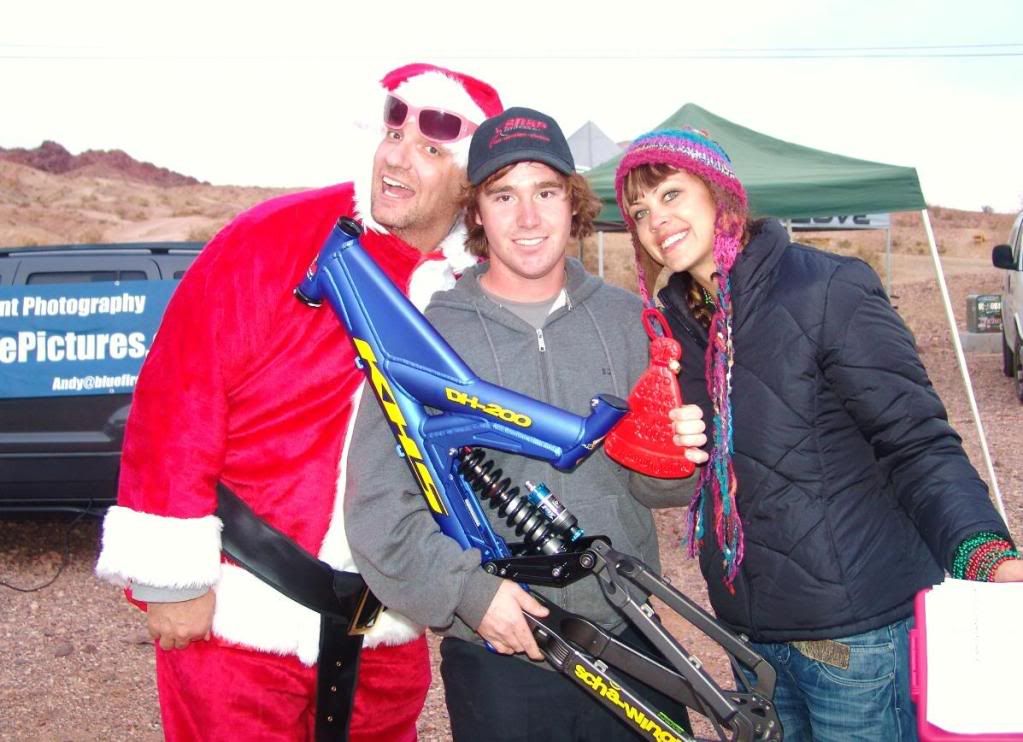 KHS Bicycles gave away another DH200 frame-set at this event, capping off another fantastic race weekend for the KHS Team and bringing a GREAT season to a close.

WE ARE GETTING READY FOR 2010…
Stay tuned for our fresh new look, new riders and a burning DESIRE to WIN!!!