Report by: Quinton Spaulding
Photos by: Gavin & Quinton Spaulding
The Sea Otter Classic event is exactly that, it is classic! If you're a Cycling Enthusiast or a Pro Racer and you've never attended it and seen it in person then you are simply missing out on something quite spectacular.
The Sea Otter Classic really needs no introduction. This is where everybody in the cycling industry goes to see what's new…show off there new gear, bikes, sponsors, rigs, fitness and everything it takes to be noticed at an event of this magnitude! Of course the "KHS Army" means business wherever we go, whether we are at a local race or a World Cup! We love to race our bikes at a very high level, and put on a good show for anyone who would like to watch us do so!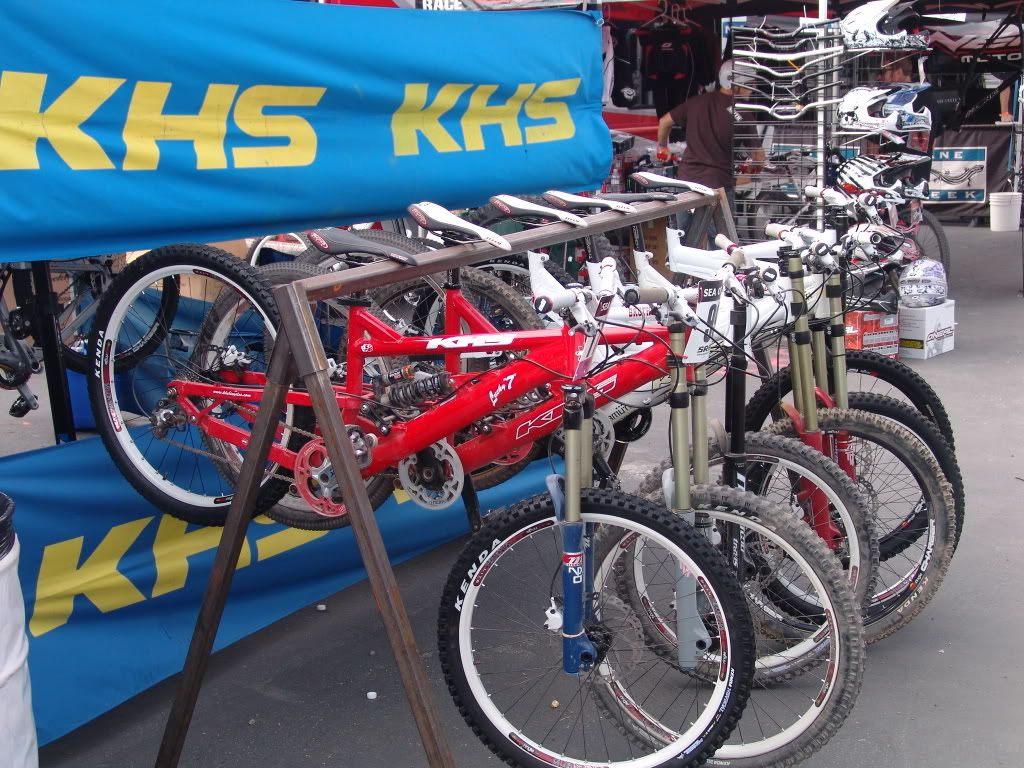 Here are a few of our "Factory Race Rigs", we had a weapon for every occasion at this years Sea Otter Classic. It is important to have as many options as you possibly can when competing in Downhill, Dual Slalom or Mountain Cross. The more options you have in your arsenal the more obstacles or adverse elements you can overcome in your preparation before it is time for your race run or run's.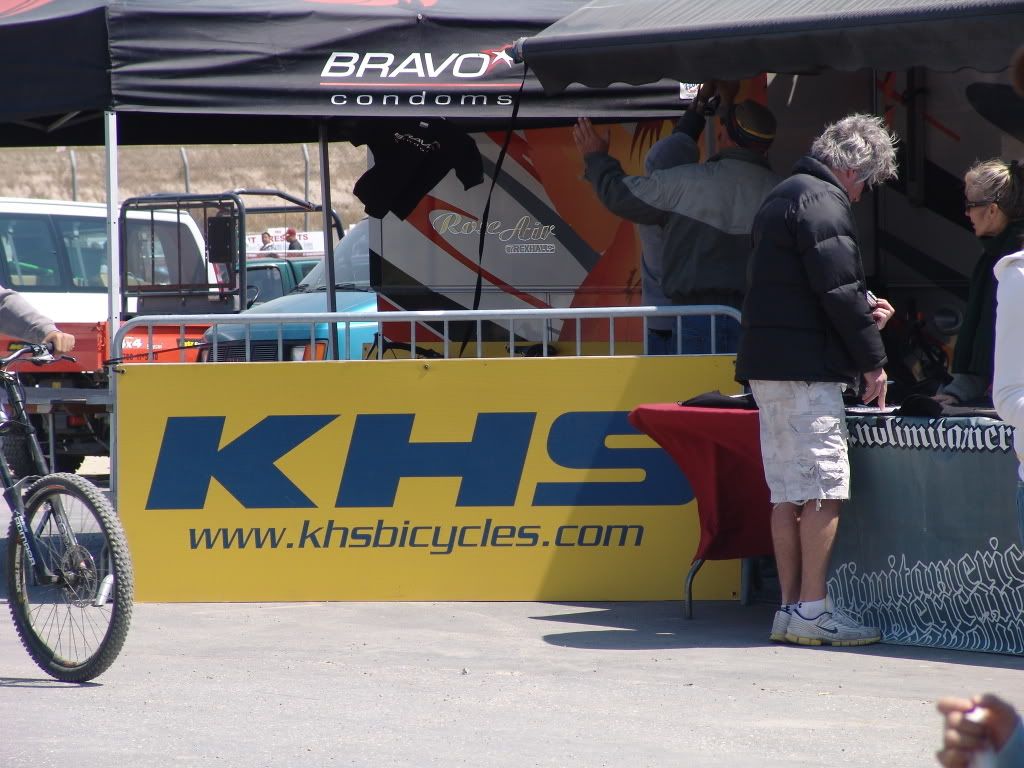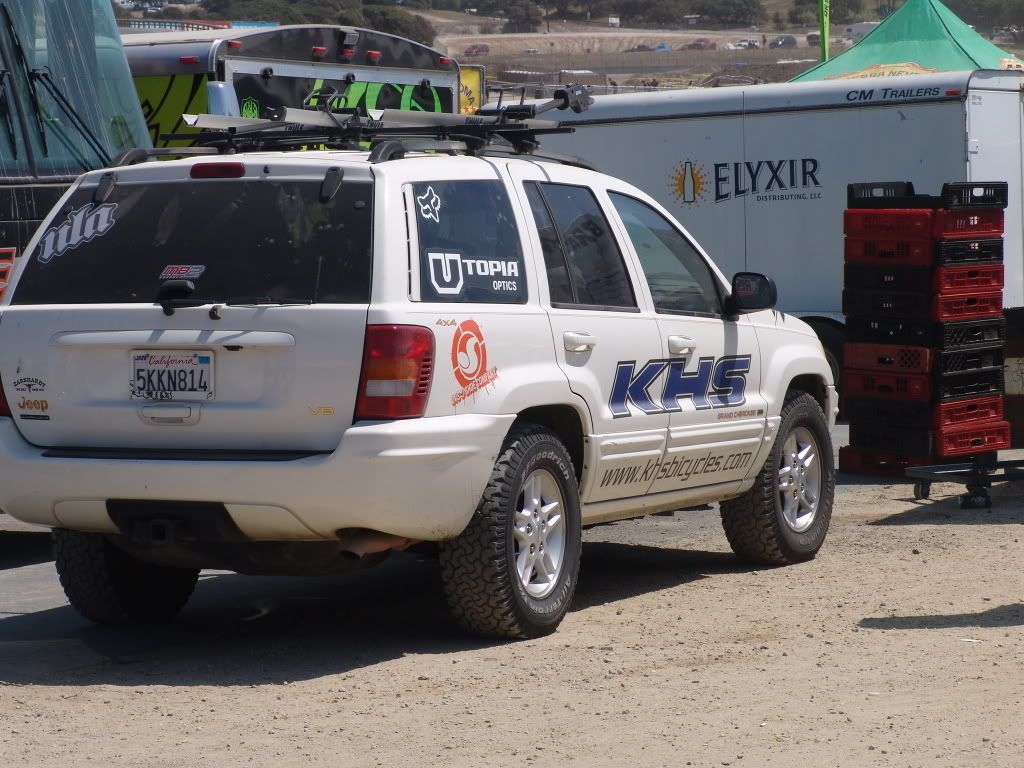 We are making fans everywhere we go! These guy's had a pretty elaborate setup at the "OTTER" (Take note of the name on the EZ-up tent)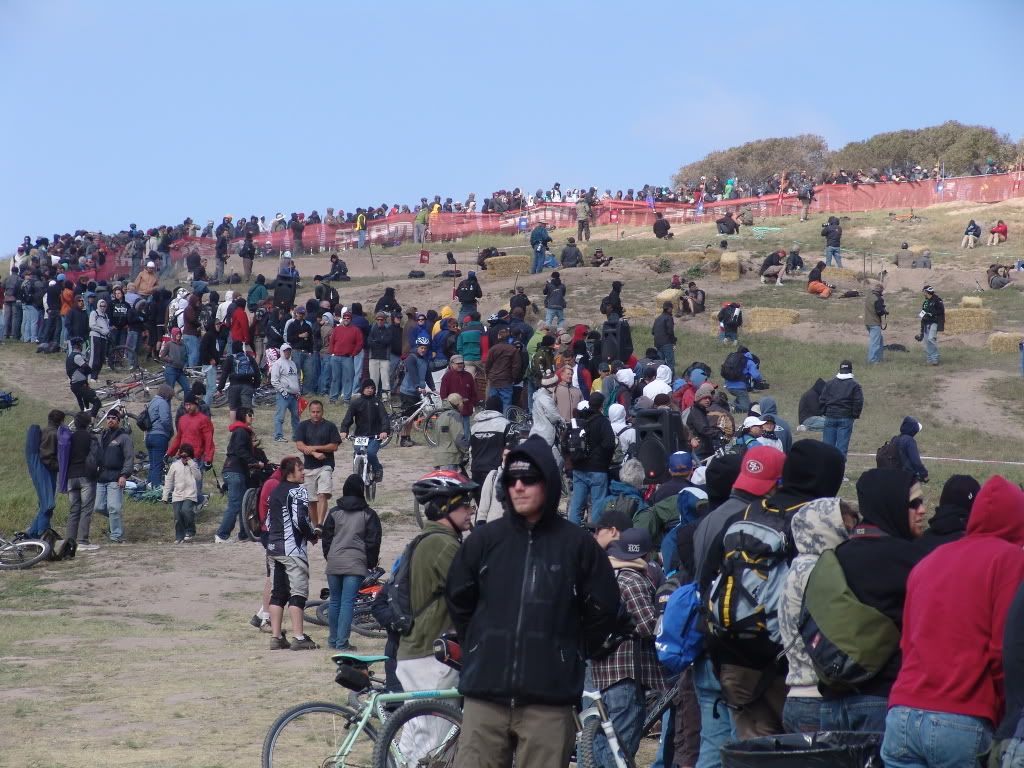 The Slalom track was crowded on Saturday afternoon in what were very windy freezing conditions for the Pro Finals.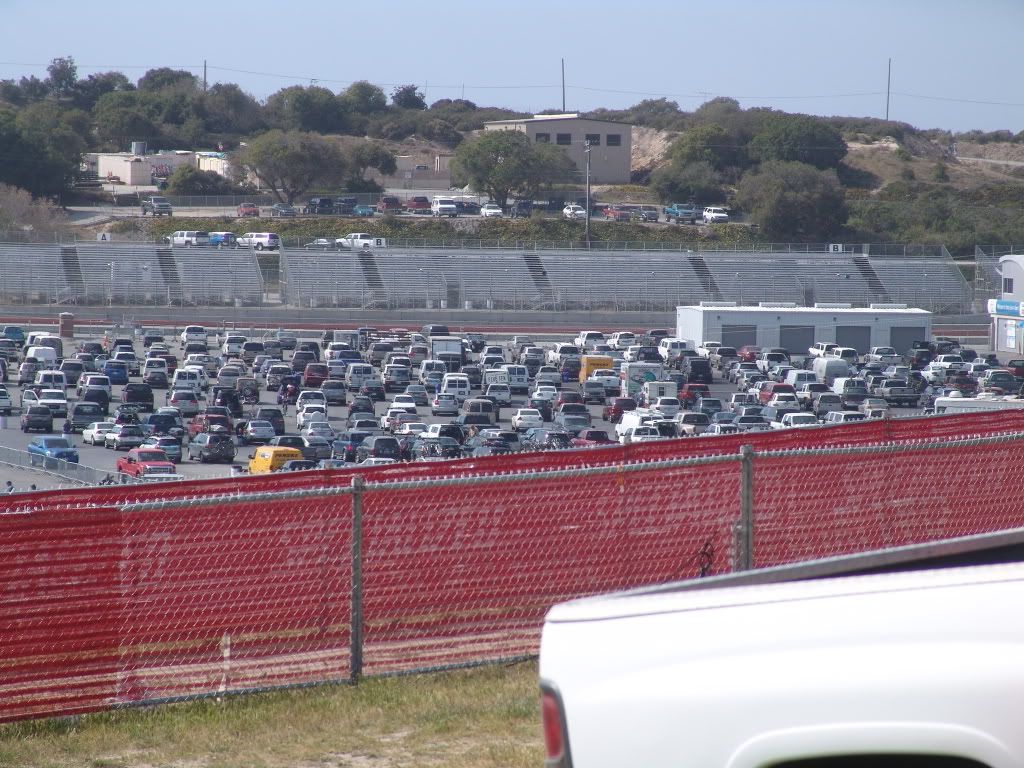 Luckily there was enough parking for everybody. At least I think there was!
KHS's own Melissa Buhl was on fire during the finals and dominated her way all the way to the final heat were she was matched up against MAXXIS rider and current World Champion Sabrina Jonnier.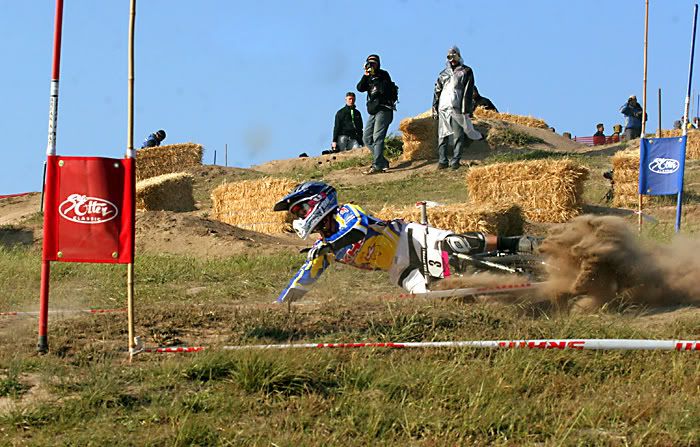 Photo: Courtesy www.mbaction.com
Unfortunately Buhl crashed out in the final heat, she was pushing it to the limit with everything she had looking for the win. Melissa won both the DH and 4X disciplines at the Fontana National a few weeks back and was trying to repeat this performance at the "OTTER"….she came real close!
The KHS Cross Country Team was also present and flying the flag for Cytomax / KHS. Charles Jenkins Pro XC racer took some time out of his extremely busy schedule to chat with us at the event and gave us a great update on the teams training and performance thus far into the season. We are extremely proud of these guy's and the way they represent KHS, and the sport of cycling as a whole…THANKS Chuck!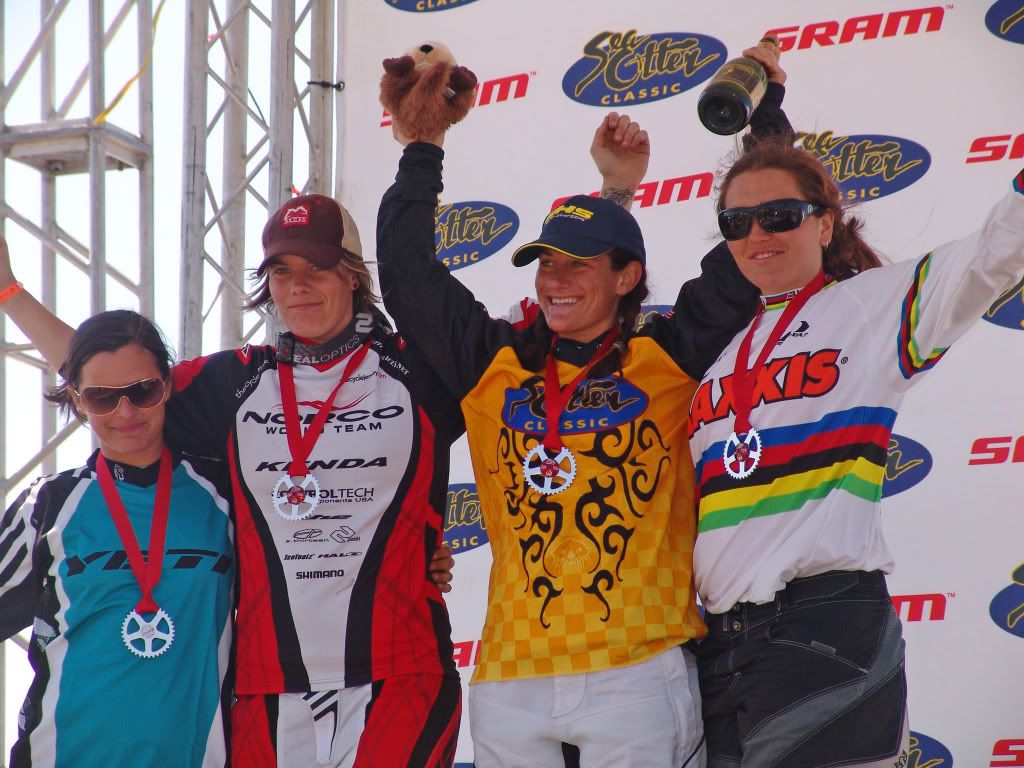 Buhl continued her current dominance in the women's downhill on Sunday, she blew what was a world cup field on any given day out of the water! Sea Otter attracts all the best talent from around the world and if you look at the results you will see many, many recognizable names on that seed list. Great job Melissa keep it up!
I am also very proud to report that I managed to bring home a win for KHS and it's sponsors. I took the win in the hardtail downhill on Saturday and had a huge amount of fun doing so. I dethroned fellow KHS racer Chuck Valenzuela who won it last year, Chuck finished 3rd putting both of us on the podium. I plan on coming back in 2009 and defending that title!
I would also like to thank all the KHS Factory Team sponsors. You guys are great and make our lives so much easier!! We have a fantastic group of sponsors who take very good care of us and it is GREATLY APPRECIATED!!
The "KHS CREW" will be at Woodward West this coming weekend for round number 2 of the California Downhill State Championships.
We hope to see you there, please stay tuned for more updates and photos as they become available.
All the best,
Q.